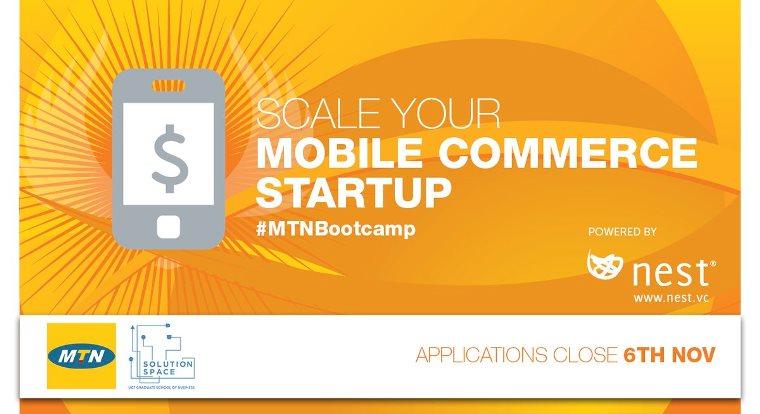 MTN Solution Space Mobile Tech Bootcamp 2016
Deadline: November 6, 2016
What if we were to challenge "business as usual"? What if there was a space that existed between business and education – where learning meets action and practical solutions meet real world challenges? It was from these questions that the Solution Space was born through a partnership with the MTN Group at the University of Cape Town Graduate School of Business.
Started in 2014, they seek to inspire, nurture and equip the next generation of leaders to build a better future. Through learning, venturing and exchanging, these leaders will turn extraordinary ideas into reality – changing the world around them and challenging others to do the same.
Benefits
Benefits include:
Network: Great opportunity to meet and network with other entrepreneurs in who may be focusing on mobile technology as well;
Pitch: Showcase your solutions and pitch at AfricaCom – the continent's leading platform for networking, business development and showcasing within the telecoms, ICT and digital landscape;
Learn: Learn form the best in class and industry – great lineup of speakers, mentors and world class coaches;
Solution: Drive adoption of innovative solution;
Partner: Develop partnerships to scale;
Funding: Access to funding and resources to scale your startup.
Eligibility
Open to startups with focus but not limited to mobile commerce, entertainment, and financial management with potential integration and potential to run proof of concepts pilots with Telcos from across Africa.
Application Timeline
The Bootcamp shall be held from November 14, 2016 to November 16, 2016.
Application opens: October 14, 2016;
Application closes: November 6, 2016;
Cohort announcement: November 11, 2016.
For more information, visit MTN Solution Space Mobile Tech Bootcamp 2016.