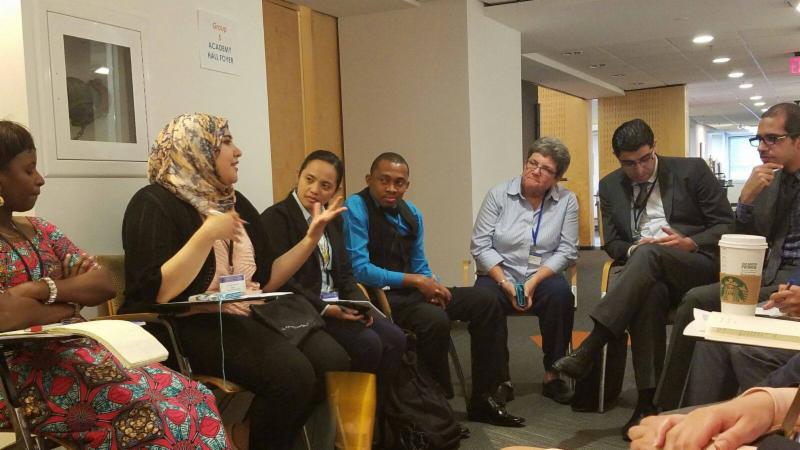 Nile Fellowship Program 2016/17 for Young Leaders (Fully Funded)
Deadline: November 4, 2016
The Nile Fellowship Program is a 12-month leadership program designed to support young, visionary, and action-oriented university students with the tools they need to develop a regional network of Nile Project Clubs on their campuses. In partnership with local communities, the clubs will host activities for both the students and community members that enhance mutual understanding, knowledge transfer, experience sharing with the goal of finding innovative cultural and environmental solutions to Nile sustainability challenges.
The University Program is relevant to students interested in water and food innovations; hydro-diplomacy and water conflict transformation; and the arts and cultural traditions of Nile Basin countries. This unique fellowship will provide exceptional students with transformative opportunities and learning experiences at the intersection of environmental sustainability, community development, citizen diplomacy and conflict transformation.
Program Overview
During their tenure, Nile Fellows will:
Travel to Aswan, Egypt for a weeklong Nile Gathering;
Connect through an online dialogue platform to continuously share their experiences and learnings together;
Establish Nile Project Clubs on their campuses to engage students interested in Nile sustainability through seminars, trainings, and expeditions;
Partner with Nile Project Communities to collaborate with students on community development and environmental innovation projects.
Cost
Travel, workshop participation and other related costs will be covered by the Nile Project.
Eligibility
Open to applicant enrolled as an undergraduate or graduate student at Cairo University, Aswan University, University of Bahir Dar, University of Nairobi, University of Dar es Salaam, or Makerere University;
A student for the academic years of 16/17 – 17/18;
Available to travel for the Nile Fellows Gathering from December 18 to December 24, 2016;
Willing to commit 10 – 15 hours per week for the duration of the fellowship (Nov 16 – Oct 17).
Selection Criteria
The inaugural 2016 fellowship class will consist of 24 fellows from 6 universities in Egypt, Ethiopia, Uganda, Kenya and Tanzania. Fellows will be recruited once a year through an open selection process. They will be selected based on the following criteria:
leadership potential
exceptional communication skills
capacity to create transformative social impact
academic achievement
demonstrated record of public service
entrepreneurial and creative mind
interest in one of the program areas
Application Process
Complete the application form.
Application Timeline
Call for applications:

October 4

Applications deadline:

November 4

Nile Gathering in Egypt:

December 18 – December 24
For more information, visit Nile Fellows Program.