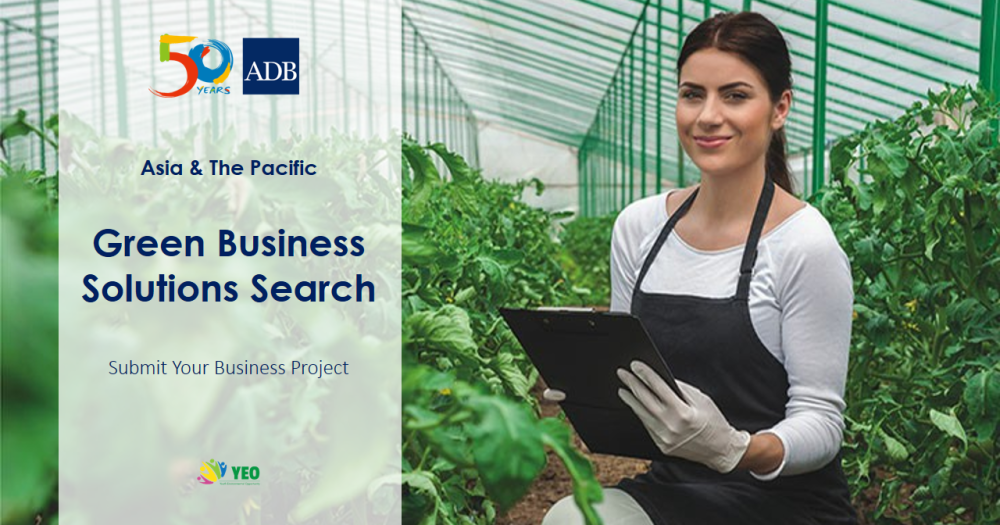 ADB Youth for Asia Solutions Search 2016 – Attend the Green Business Forum!
Deadline: October 31, 2016
Do you have an innovative youth project in Asia and the Pacific? The Asian Development Bank (ADB) Youth for Asia is looking for awesome youth projects in Asia and the Pacific. They're inviting the youth to be part of ADB's First Green Business Forum in November 2016. If you have a completed or ongoing green business, join the ADB Youth for Asia Solutions Search!
About
We need to create more sustainable businesses to help address today's pressing environmental issues. Despite the challenges, ADB is optimistic about the future as they see more youth engaging in building green businesses.  Submit your youth-centered solutions now for a chance to be invited to the First Green Business Forum.
The Green Business Forum (GBF) brings together experts, business practitioners, and key stakeholders to share knowledge and identify avenues for promoting green business solutions in the region. The GBF aims to provide a platform for knowledge sharing and lessons learning on the best policies/incentives, institutional arrangements, and financing modalities that can best support rapid green business development in the region.
Thematic Areas
Green businesses cover a wide range of sectors. They are looking for innovative solutions to tackle climate change, reduce resource use inefficiencies, and address environmental degradation while promoting sustainable and inclusive growth. Among others, these include solutions for: