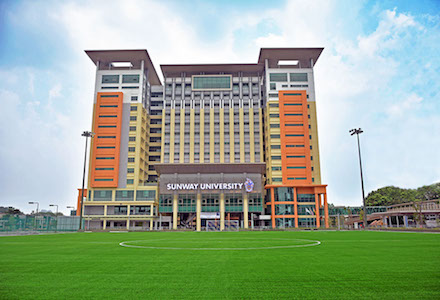 Sunway University Postgraduate by Research Scholarship
Deadline:  Varies with program
Sunway University is offering several postgraduate scholarship schemes for the 2017-18 academic year. Postgraduate by Research Scholarship (PGR Scholarship) is established to encourage good candidates to enroll in a Masters or PhD by research degree programmes offered by Sunway University and to provide benefit and financial assistance to a qualifying candidate by way of a scholarship, thereby supporting enrolment in Sunway University research degree programmes.
Eligibility
Candidates with the following criteria may apply for the scholarship:
A minimum Upper 2nd Class (2i) Honours degree or equivalent at undergraduate level shall normally be required in a relevant discipline;
Demonstrate a good academic track record; and
Demonstrate the potential to successfully complete the proposed programme of study.
And additionally, for application of PhD scholarship,
A good Masters degree (minimum Merit or equivalent); and
Eligible for admission to a Sunway University PhD degree by research
Selection Criteria
A selected number of eligible candidates will be allocated financial support each year. The candidates and the number of candidates to be supported will be determined by the University, subject to the approval of the Postgraduate Scholarship Committee (PGSC) based on the following criteria:
Eligibility of the candidate;
The candidate's qualifications, ability and motivation to pursue the programme;
The candidate having adequate experience to undertake the research work;
Annual budget allocation for the scheme;
Candidates may be required to attend an interview.
Scholarship Coverage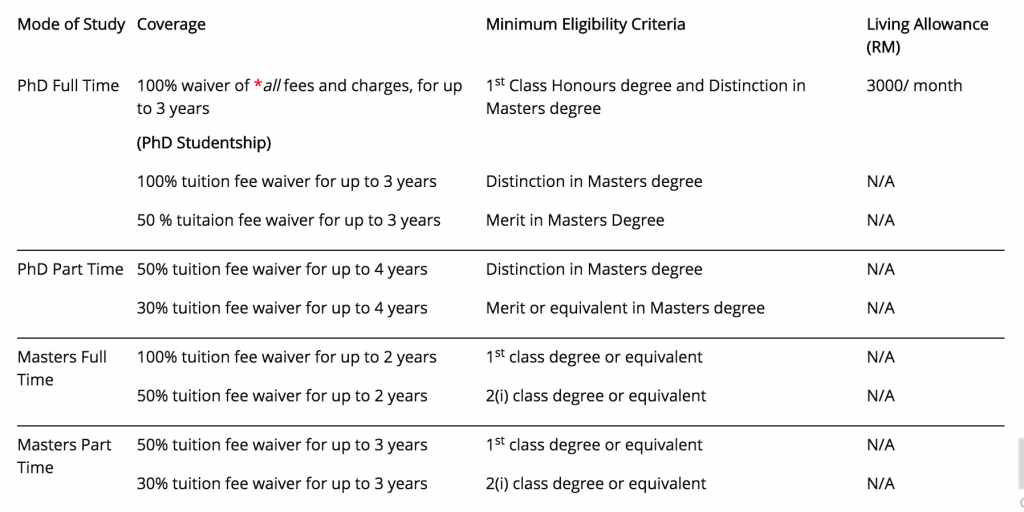 Application deadlines
Submission Deadline
Announcement of Outcome by
Applicable to
2nd Monday September
2nd Monday October
International students commencing in Jan
2nd Monday November
2nd Monday December
International students commencing in Mar,
local students commencing in Jan
2nd Monday March
2nd Monday April
International students commencing in Jun,
local students commencing in Mar
2nd Monday May
2nd Monday June
International students commencing in August,
local students commencing in Jun
3rd Monday August
1st Monday September
Local students commencing in Aug
Application Form
Upon acceptance for admission to a PhD by Research degree programme at Sunway University, the candidate must apply for the scholarship by submitting the 'Scholarship for Sunway University Research Degrees Form' to the faculty.
The Head of Department in which the student shall be registered must review and recommend the candidate to the Dean. With the support of the Dean, the application form will be forwarded to the Provost's Office.
The Provost's Office will verify the candidate's admissibility in line with section stated eligibility criteria.
Applications will be forwarded to the PGSC for review. The PGSC will take into account the research record of the candidates and other information, and may interview each candidate in order to assess his/her suitability.
Once the application is approved, Student Services Department (SSD) will prepare a letter of offer to the candidates.
Unsuccessful candidates will be notified by the SSD.
Application form here.
For more information, visit Sunway University