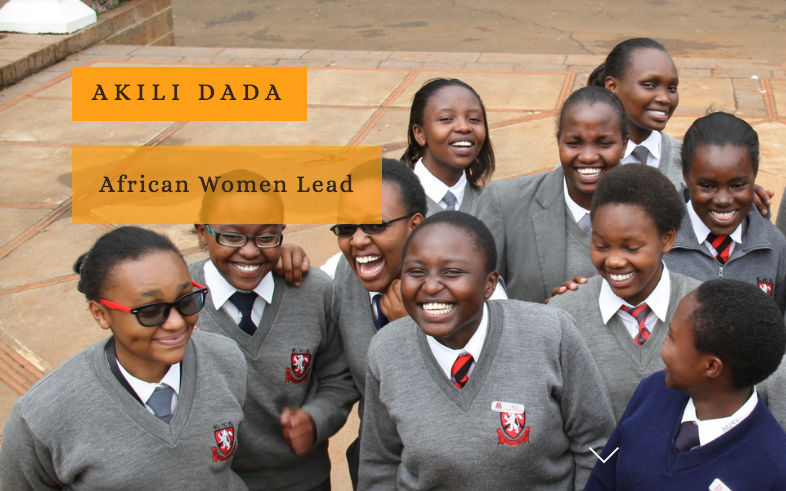 Akili Dada Fellowship Program for Young African Women 2017
Deadline: November 11, 2016
Applications are now open for the Akili Dada 2017 Fellowship Program. Akili Dada awards year-long fellowships to young African women leaders who are driving transformative change in their communities and are looking to grow their projects to scale and sustainability.
The fellowship is an opportunity for young women to design and implement solutions to the challenges faced by their communities. The fellowship provides opportunities for dynamic young women leaders to learn essential skills and apply those skills in the context of their communities.
Fellowship Benefits
Akili Dada fellows will benefit from;
Access to a series of seminars from experts in the social change field

Site visits to successful social entrepreneurship and social impact organizations

Access to a dynamic network of Akili Dada Mentors

Access to the Akili Dada network of funding partners and social change agents

Access to Akili Dada's office facilities. 
On completion of the year-long program, fellows will possess the skills and resources required to lead a strong, healthy, accountable and sustainable organization that are bringing about measurable social change in their communities.
Eligibility
Be a young woman between the ages of 23-30

Be from an economically disadvantaged background.

Have a Social Enterprise (a business with a social impact) or a Social Innovation (an initiative that has social impact).

Demonstrate previous leadership initiative and experience.

Have been working on your project for at least two years preferably on a full-time basis

Be able to commit one year to the fellowship program (beginning January 2017 and ending December 2017)

Be able to attend trainings every other month for one week in Nairobi, Kenya

Must be able to communicate in English both written and verbal.
Selection Criteria
Fellows will be selected on the basis of
The strength of their social change project
Previous leadership initiative
Willingness to learn from peers and more experienced mentors
The ability to share their skills with peers and intended project beneficiaries
**All fellows need to have deep roots in the communities they seek to transform and be from economically disadvantaged backgrounds. Selection is NOT based on past academic performance or qualifications
Young women engaged in social entrepreneurship in East Africa (Kenya, Uganda, Tanzania, Rwanda and Burundi) are encouraged to apply.
Application
For more information, visit Akili Dada Fellowship Program.