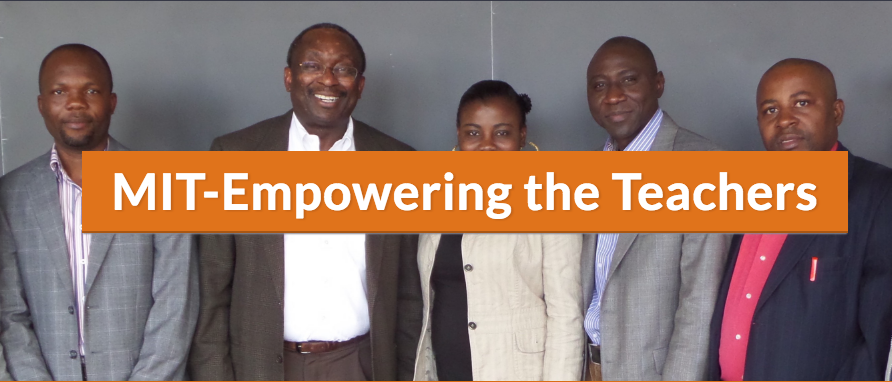 MIT-Empowering the Teachers Fellowship Program for Lecturers 2017
Deadline: December 1, 2016
Applications are now open for the 2017 MIT Empowering the Teachers Program (MIT-ETT). The Empowering the Teachers (ETT) program at the Massachusetts Institute of Technology (MIT) strives to foster innovation in science and engineering education in tertiary academic institutions in Africa through an intense engagement with faculty members from African universities.
This is a teaching-focused fellowship, offered by MIT-AFRICA together with its corporate partner NNPC/Total E& P Nigeria Ltd. Selected fellows will observe instruction in their disciplines and work as a group under the guidance of MIT faculty member, Electrical Engineering and Computer Science Professor Akintunde Ibitayo Akinwande to prepare innovative curricula and approaches to teaching that can be introduced into their home universities on their return.
Eligibility
Open to a Qualified faculty who are interested in developing new curiculum and teaching methods and consider themselves to be change-agents;
A faculty member holding a PhD and teach in a department corresponding to Electrical Engineering and Computer Science, Mechanical Engineering, or Petroleum Engineering at a university in Nigeria;
Lecturer One rank.
Application will be thoroughly vetted.
Application Process
Complete the application form.
Candidates will be interviewed in Abuja, Nigeria by MIT faculty and representatives from NNPC/Total E & P during the last week of January 2017. If selected for interviews, you will be notified of your date and time in early January 2017.
Please send any questions to: [email protected]
For more information, visit MIT Empowering the Teachers Program.