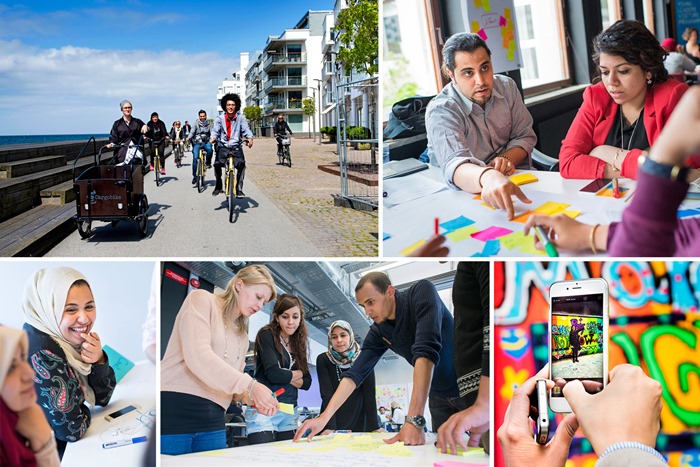 Swedish Institute Young Leaders Visitors Programme 2017
Deadline: December 5, 2016
The Young Leaders Visitors Programme (YLVP) is an intercultural leadership programme for young leaders from the Middle East, North Africa and Sweden. The programme offers personal and professional development to leaders who work for positive social change in the fields of democracy, human rights, sustainability and equality. YLVP provides the tools necessary to accomplish greater social impact.
YLVP builds and strengthens individual leadership through group-centric methods such as collaboration, feedback and reflection. Participants will learn in group from merited facilitators and from each other, through workshops, practical exercises and hands-on performance.
Eligibility
Eligible participants should:
be an NGO leader, legal worker, journalist, social worker, cultural worker, social entrepreneur, civil servant, youth politician or in another type of leadership role
work actively for democracy, sustainability, diversity and/or human rights
be between 22 and 32 years old (born 1984 – 1995)
have a good working knowledge of both written and spoken English
be a citizen of Algeria, Egypt, Iraq, Jordan, Lebanon, Libya, Morocco, Palestine*, Sweden, Syria, Tunisia or Yemen.
*Palestinian ID holders, including Jerusalem ID.
Application Process
Apply by filling out the Application Form and by going to the  application portal. Only applicants who have submitted a complete application will be considered for the programme. A complete application consists of:
a completed application form in English, including your contact details and the contact details of two reference persons;
an updated CV in English;
a letter of recommendation* (no more than 500 words) from a person who knows your work in the areas of democracy or human rights. The letter should motivate your participation in the programme with reference to the YLVP criteria; the letter should preferably be in English but could also be submitted in French or Arabic. We prefer that you use our template for the letter of recommendation, but it's not compulsory. Templates are available in English, French and Arabic;
a photo (not compulsory).
*Organisers will need the contact details of the person writing the letter of recommendation (name, job title, telephone number and email address). They may contact the reference persons of the applicants who are selected for an interview. They only need a letter of recommendation from one of the reference persons.
Important Dates
Call for application opens: 4 November 2016
Deadline for application: 5 December 2016
Skype or Google Hangouts interviews: 23–31 January 2017
Selected participants of YLVP 2016 will be informed by: 20 February 2017
YLVP 2017 Module 1 in Sweden: 8–26 May 2017
YLVP 2017 Module 2 (location to be confirmed): 14–20 October 2017
For more information, visit Young Leaders Visitors Programme.