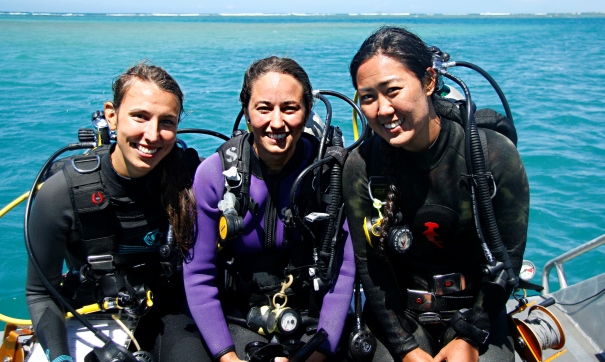 Apply to the Marine Fellowship Program 2017
Deadline: December 10, 2016
Conservation Strategy Fund (CSF) and the Faculty of Fisheries and Marine Science, Bogor Agricultural University (FPIK-IPB) invite researchers, analysts, and practitioners to submit proposals for economic research projects related to fisheries management and marine conservation. This program is made possible with support from Margaret A. Cargill Philanthropies and The David and Lucile Packard Foundation.
Research proposals should focus on fisheries management and marine protected areas in Indonesia at the national and sub-national level. The two priority research themes have several sub-themes related to priorities in fisheries and marine protected areas management. In selecting a research topic, consider the potential of the results to influence decision making. Research will begin in February 2017 and continue for approximately 12 months.
Fellowship
The selected proposals will be funded up to USD 10,000. This amount may be used to cover fieldwork activities, analysis and data collection, contracting services and fees for researchers (up to 25% of total budget). The funds provided under this program may not be used for the acquisition or purchase of equipment. Applicants are encouraged to find additional sources of financing to complement this grant.
Eligibility
Open to researchers, analysts, or practitioners with expertise and interest in developing economic research on fisheries management and marine protected areas;
Also open to graduate students, professionals, and representatives of national and sub-national government institutions, civil society organizations (CSOs), and the private sector;
Applicants must have knowledge in economics, strong analytical skills, and the ability to read and write fluently in English; statistical and quantitative skills are preferred;
Participants can apply as individual researchers or as team.
Application Process
Download the Research Proposal form;
Fill out the research proposal form and attach the following documents:

Short CV of no more than 2 pages;
Institutional support letter.

Only complete proposals will be considered.
Application Timeline
Call for proposals opened – Nov 11, 2016
Call for proposals closed – Dec 10, 2016
Selection of proposals – Dec 16, 2016
Announcement of selection – Dec 19, 2016
Revision of proposals – Jan 12, 2017
Proposal presentations – Jan 25, 2017
Fellows selection – Jan 2 31, 2017
For questions and inquiries about the program, or to submit a completed application, please contact: [email protected]
For more information, visit Marine Fellowship Program.