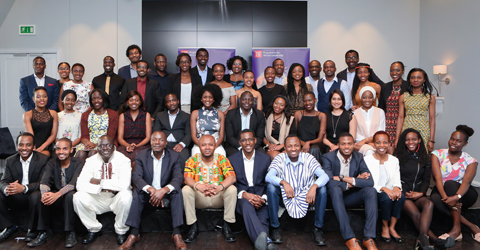 Africa Science Leadership Programme 2017 – Pretoria, South Africa
Deadline: December 16, 2016
The Africa Science Leadership Programme (ASLP) is an initiative of the University of Pretoria in partnership with the Global Young Academy, funded by the Robert Bosch Stiftung. It serves early-to-mid-career researchers in basic and applied science, engineering, social sciences, arts and the humanities. The programme uses a highly interactive approach to training, application of skills to a leadership project, peer support, and mentorship.
The programme aims to grow mid-career African academics in the areas of thought leadership, team development, engagement and collaboration, with the intention of enabling them to solve the complex issues that face both Africa and the global community. Fellows will attend an initial 5 day, intensive on-site programme in Pretoria, South Africa from March 22-27, 2017. In March 2018, fellows will complete their projects and present them at the second in-person training, which will consist of 3 days.
Programme Scope
Core elements of collective leadership;
Creative and systems thinking;
Development of effective networks;
Stakeholder engagement for change;
Maximising the efficiency and impact of collaborative efforts;
Advanced dialogue and communication skills;
Effective problem solving and decision making
Cost
The costs incurred during the workshop (training, relevant travel, meals and accommodation) will be covered by the programme;
There will be some costs, which are not covered by the programme, such as visas, vaccinations or local transport expenses, for which you may need to seek support from your local institution or fund personally. You will also be required to provide organizers with your personal travel insurance details as a condition of participation.
Eligibility
Applicants should have a PhD degree or equivalent qualification;
A faculty or a continuing research position at a research institution;
Active in research and teaching at an African institution of higher education or research;
Possess a sustained record of outstanding scientific outputs;
Have interest in translating and communicating the results of their work for impact in society;
Demonstrated leadership ability in research and beyond;
Show interest in the role of research in addressing complex issues affecting society;
Show interest in collaborations across disciplines and sectors (e.g. industry, government, etc.);
Commitment to participate in all the activities of the fellowship; and
Intent to share what is learned in the programme with their broader networks.
Application Process
Download 2017 ASLP Application Form
Important Timeline
Applications Close – December 16, 2016
Outcome letter sent to applicants – January 27, 2017
Arrival of fellows – March 21, 2017
For more information, visit Africa Science Leadership Programme.