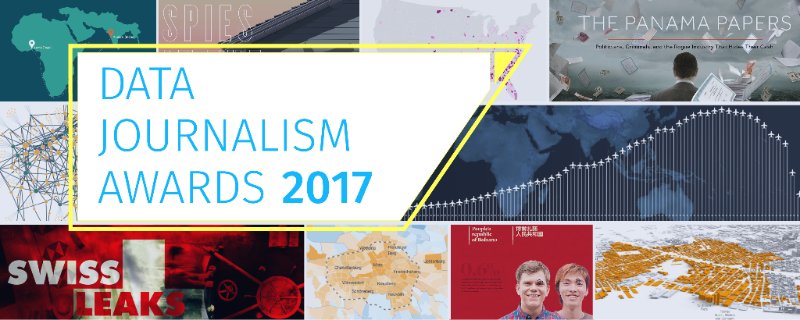 Global Editors Network Data Journalism Awards 2017 (Prizes Worth $1,801 for Winners)
Deadline: April 7, 2017
The Data Journalism Awards are the first international awards recognising outstanding work in the field of data journalism worldwide. It can be won by any media organisation, big or small. The awards are given to examples of data-driven investigations, data-driven applications and storytelling projects that use data visualisation, to cover topics relevant to the general public and aiming at having an impact on society.
Started in 2012, the competition is organised by the Global Editors Network, with support from the Google News Lab, the John S. and James L. Knight Foundation, and in partnership with Chartbeat. The hashtag for the competition is #dja2017.
Prize
The prizes for the DJA competition are worth $1,801 (USD) each and will be awarded at a special ceremony at the Vienna City Hall during the seventh annual GEN Summit on 22 June 2017.
Eligibility
Media companies, non-profit organisations and freelancers or individuals are all eligible for the Data Journalism Awards. Works produced by individuals or teams of staffers from media companies and non-profit organisations, as well as freelancers or individuals are all eligible for entry;
Works that are the result of a collaboration between organisations may also be submitted. Works produced by staffers or freelancers collaborating with government agencies, business or trade organisations with a stake (financial or of other nature) in the issue at hand are not eligible. In other words, the awards are not given to business data visualisations or projects produced for branding purposes;
Works that include significant input from the members of the jury will not be accepted for entry into the competition;
The DJA administrators have the final authority to determine whether an entry is eligible or not.
Application Process
Apply by submitting a project. You would be required to join the GEN Community to take part.
Important Dates
April 7, 2017 – Deadline to submit a project;
May 2017 – Shortlist is announced;
May – June 2017 -Jury assessment;
June 22, 2017 – Winners are announced at the DJA 2017 Ceremony and Gala Dinner.
For more information, see FAQ or visit Data Journalism Awards 2017.