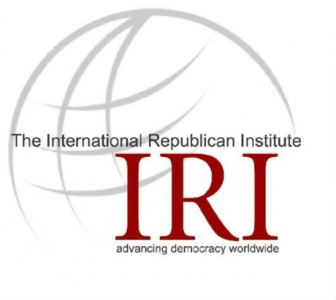 Call for Applications – IRI Political Leadership Academy 2017 (Fully Funded)
Deadline: December 19, 2016
Young Nigerians are called to apply for the IRI Political Leadership Academy 2017. The International Republican Institute (IRI), a nonprofit, nonpartisan organization which works to advance freedom and democracy worldwide by developing political parties, civic institutions, open elections, democratic governance and the rule of law is accepting applications to its inaugural Political Leadership Academy. The Academy is expected to last for four months, from January to April 2017.
Through the Academy, IRI will train women and youth on the role of political parties in democratic societies; conflict resolution and peace building; civic engagement; communications and public speaking; and leadership skills. The participants will follow a curriculum and training modules specifically developed for the academy. Each academy session will be conducted for two days (two intensive sessions each day). Training will be held in Abuja and the cost for participants will be covered by the organizers (including feeding, accommodation and round trips)
Benefits
How Individuals Benefit:
Skill Building:

Sharpen your critical skills – essential for effective political and community leadership as well as career advancement.

Networking Opportunities:

Broaden and diversify local network with new connections in the public, private and nonprofit sectors.

Political Involvement:

Achieve a better understanding of political initiatives through first-hand exposure, strengthening your preparedness to serve in political positions.

Curriculum Vitae (CV) Enhancement:

Boost your CV with participation in a widely respected leadership organization.
Eligibility
Candidates must be Nigerians under the age of 40 as at the time of application.

Additionally, each applicant must be actively participating in party politics or demonstrate a willingness to actively participate in party politics following the end of the Academy.
Please note that ONLY two candidates will be picked from each geo-political zone.
How to Apply
Interested candidates should send an email to Chika at [email protected] or Eta at [email protected], and an application form will then be forwarded to you, which needs to be completed and returned by 4pm on Monday, December 19, 2016. Following that, an initial screening of all candidates will take place, leading to selected participants being interviewed for a place in the Academy.
For more information, please contact Chika or Eta.