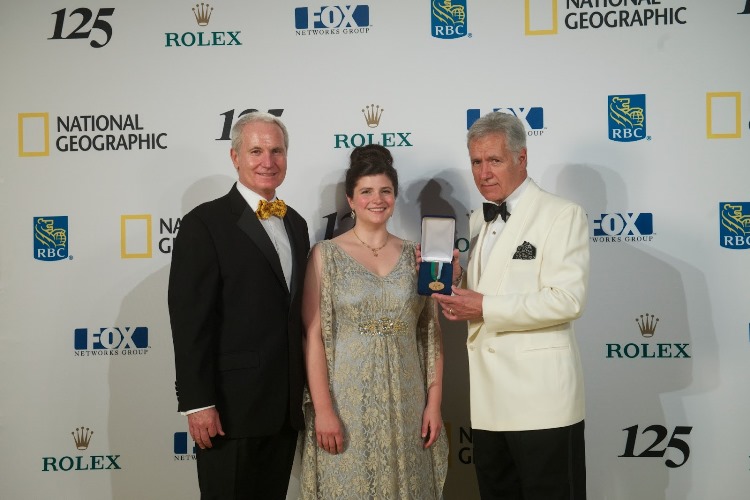 National Geographic Society/Buffet Awards 2017
Deadline: January 30, 2017
The National Geographic Society (NGS) is currently soliciting nominations for the 2017 Buffett Award for Leadership in African Conservation. Since 2002, the award has honored the unsung heroes of conservation, celebrating the recipient's achievements and supporting ongoing work in conserving nature or culture in Africa.
The award was established through a generous gift from the Howard G. Buffett Foundation. Mr. Buffett is a farmer, businessman, conservationist, and photographer. He serves on the NGS Council of Advisors and in 2007 was named Ambassador Against Hunger by the UN World Food Program.
Awards
The award includes a $25,000 grant.
The award will be presented at National Geographic Society headquarters in Washington, D.C., in the summer of 2017.
Eligibility
Open to conservationists in Africa.
Selection Process
Award recipients are chosen from nominations submitted to the National Geographic Society. After nominations are screened by advisors and other conservation experts, a selection of names is forwarded to the Howard G. Buffett Foundation for review. Final selection is made by the National Geographic Society.
Nomination Process
Complete the online nomination form, including a description of achievements that merit the award. Be sure to include details about the nominee's major conservation successes in the face of unique challenges. Nominations must be received no later than January 30, 2017.
If you have any questions, please contact Dr. Luisa Arnedo at [email protected]
For nomination and more information, visit NGS/Buffet Awards.