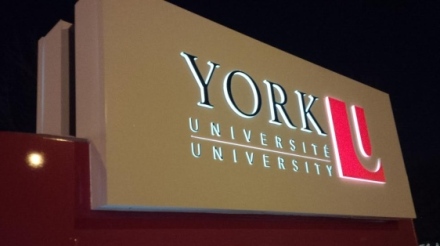 York University Scholarships for International Students 2017- Canada
Deadline: February 17, 2017
York University, Canada is offering several scholarships for undergraduate education.
York U is the 2nd largest university in Ontario, 3rd largest in Canada. Through cross-discipline programming, innovative course design, diverse experiential learning and a supportive community environment, York U enables its students get the education they need to have big ideas and endless career opportunities.
Eligibility
Eligibility for each of the listed scholarship includes
Excellent academic record ("A" average or equivalent) and have demonstrated leadership through community service or excellence in the arts, sports or other areas of individual achievement.
Leadership and demonstrated skills.
To renew – must have a high academic standing (7.80 on a 9-point York scale) in each academic year at York.
Scholarship
International Circle of Scholars Scholarships: $15,000.
Global Leader of Tomorrow Award ($20,000 x 4 years): $80,000.
International Entrance Scholarship ($35,000 x 4 years): $140,000.
How to Apply
Apply for admissions into York U undergraduate programs here.
Complete eligibility checklist here.
Submit all required documents to complete my York application by Feb 15, 2017 at 11:59:59 pm, Eastern Time (EST) (e.g, predicted grades, copies of transcript or GAP letters or language proficiency
For more information, visit York University Scholarships