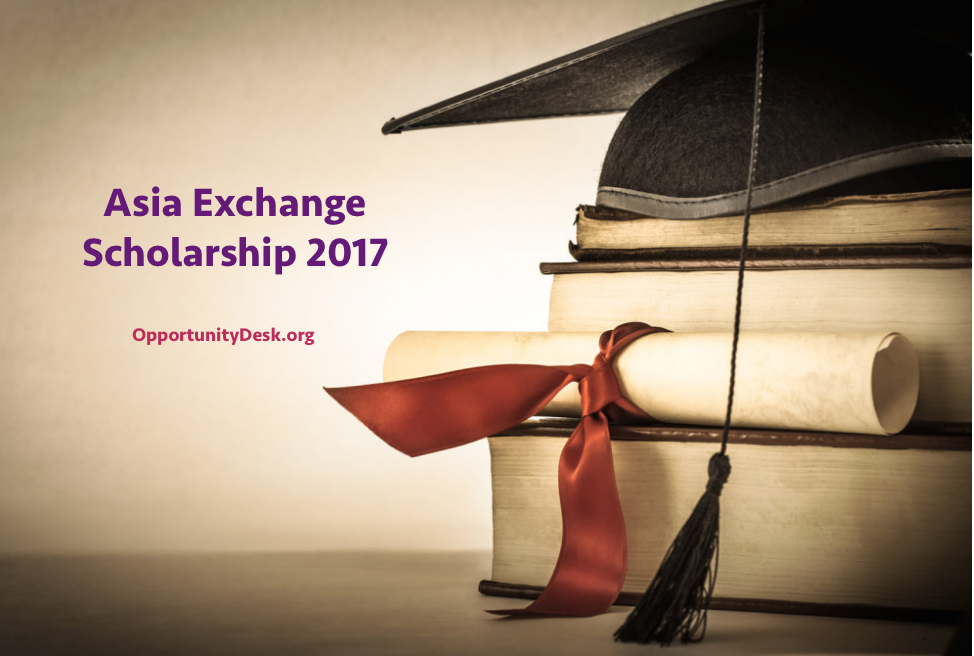 Asia Exchange Scholarship 2017
Deadline: May 31, 2017
Applications are open for the Asia Exchange Scholarship 2017. The Asia Exchange team wishes to encourage students to study abroad in Asia. They award scholarships twice a year in value of up to 500 EUR for students from European countries, USA, Canada, Mexico and Australia.
Asia is by far the most populous continent in the world. Its economic, political and cultural importance is growing rapidly and the influence of Asia is only going to increase in the future. Studying abroad in Asia will provide you with more chances for success both at present and in the future.
Eligible Countries
The target countries at the moment are:
European countries
USA, Canada and Mexico
Australia
Eligibility
The student applying for the scholarship needs to be currently enrolled in an institution of higher education. The scholarship can be granted for one semester abroad.
The scholarship is to be used for studying abroad via Asia Exchange at one of their partner universities.

Bali, Indonesia: Udayana University
Bali, Indonesia, Warmadewa University
Lombok, Indonesia: Mataram University
Bangkok, Thailand: Rangsit University
Bangkok, Thailand: Kasetsart University
Bangkok, Thailand: Siam University
Phuket, Thailand: Prince of Songkla University
Guangzhou, China: Guangzhou University
Shanghai, China: Shanghai University
Seoul, South Korea: Hankuk University of Foreign Studies
Kuala Lumpur, Malaysia: Universiti Putra Malaysia
Osaka, Japan: Otemon Gakuin University
Application
A one page Statement of Purpose in English and a Transcript of Records in English are required as attachments to the application.
In your Statement of Purpose please answer the following questions:
 Why would it be academically beneficial for you to go on exchange in Asia?
 How could you encourage other students to study abroad in Asia in the future?
Please Note:
The person who receives the scholarship will commit to writing a blog during the study abroad semester and submitting a study abroad report after the program.
Students who are awarded the scholarship will be informed of the decision two weeks after the application deadline.
For more information, visit Asia Exchange Scholarship.