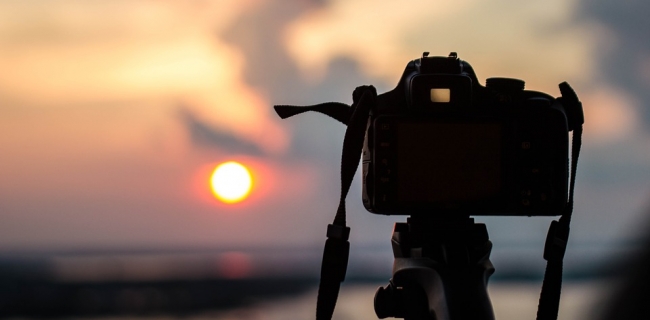 CatchLight Fellowship 2017 ($30,000 Grant for Creative Leaders in Visual Storytelling)
Deadline: January 31, 2017
The CatchLight Fellowship is open for application. The inaugural CatchLight Fellowship of $30,000 each will be awarded to three (3) creative leaders in the field of visual storytelling, who have demonstrated excellence in the novel use of photography to depict and bring awareness to challenging social issues. The grants will build on work by each of the Fellows with potential to achieve a next level of excellence in visual storytelling, innovation in distribution and measurable social impact.
They are looking for creative genius: a photographer who works at the highest caliber of artistry, approaches visual and social storytelling with clarity, integrity and purpose, and understands the inherent value of employing other creative disciplines – marketing, technology, communications, etc. – to enhance the impact of their stories.
As a core program of CatchLight, the intention of the CatchLight Fellowship is to activate a vibrant community of creative thought leaders and storytellers, whose work will be progressively informed and enhanced by interaction with one another.  Each year, a new cohort of Fellows will be chosen, and encouraged to attend their November celebration weekend as presenter, mentor and inspiration to each other and the community as a whole. A CatchLight Fellowship is awarded for life.
Eligibility
The Fellowship is open to all people of all ages and all countries who work with visual communication, including videographers and photographers working with lens-led technology for the purposes of visual storytelling, and a specific commitment to effecting change.
Applicants may work in a broad range of visual formats including photography, video, audio, motion or VR.
There are no issues or methodology that CatchLight prioritizes over another; they are looking for new ideas for audience engagement on a social issue – be it local or global – that is important today.
The Fellows will have chosen their own themes and issues, and proposed unique and compelling ways of creation and distribution.
Applicants must be working independently and business entities and institutions will not be eligible.
CatchLight will look favorably on applicants who demonstrate willingness to work collaboratively with distribution and impact partners, including media organizations and advocacy experts, to develop their projects and maximize the reach of the work.
Submission Guidelines
Applicants must submit one (1) application for themselves only
Applicants may submit photographs or other visual formats such as audio, motion or VR.
Applicants will submit 20-25 still images, or 15 minutes or less of audio/motion or VR from a previous piece of work. Images will be 72DPI, 2000 px longest edge.
One (1) proposal of no more than 750 words outlining:

The work to be pursued in the course of the 12-month Fellowship, how it builds on past work, and the relevance of this Fellowship in furthering the production and reach of the work. CatchLight may grant exceptions to the timeline where warranted.
Why this work exemplifies innovative distribution to engage audiences in new and different ways.
How this work demonstrates measurable social awareness and engagement.

One (1) proposal of 500 words or less outlining suggested partnership collaboration and distribution plan.
Three (3) professional references with contact information.
Adherence to the ethical standards of participating partners.
Personal contact information, portfolio links, CV.
If the applicant finds these conditions inappropriate for the nature of the work please contact CatchLight directly for advice on how to make a successful application.
Application
Click here to submit your application.
Winners will be contacted in mid-March 2017; the CatchLight Fellowship will be formally announced on April 3, 2017.
For more information, visit CatchLight Fellowship.