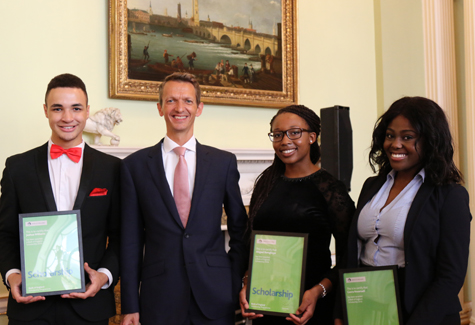 Bank of England African/African-Caribbean Scholarship Programme 2016-2019
Deadline: February 26, 2017
Applications are ongoing for the Bank of England African/African-Caribbean Scholarship Programme 2016-2019. The Scholarship Programme is aimed at individuals from Black or Mixed African or Caribbean backgrounds who are interested in gaining experience at the Bank of England and who need financial support to complete their full-time undergraduate degree. Successful candidates must be starting their degree course in Autumn 2017.
Scholarship
Successful applicants will be provided with:
Up to £30,000 to support living costs during undergraduate degree;
Paid summer internships;
Mentoring, coaching and support.
Eligibility
The programme is open to students:
who are eligible to work and study in the UK;
with at least 260 UCAS points;
from household with a combined income of less than £50,000 or be in receipt of free school meals, or housing benefit, or other government support such as Working Families' Tax Credit.
Application Process
Application Timeline
Applications for the Programme open in January 2017;
Those who are successful at this stage will be invited to an Assessment and Development Centre Interview with Windsor Fellowship during the period March – April 2017;
The final stage assessment, with the Bank of England will be during the last two weeks of April 2017;
Scholarship awards will be made in May 2017
For more information, see FAQ or visit Bank of England African-Caribbean Scholarship.