We are pleased to announce our Top 12 finalists for the OD Impact Challenge! Each of these finalists represent leaders and entrepreneurs who are taking great steps to solve real problems and add significant value to the lives of people in the communities.
Our judges are highly impressed with the tons and quality of entries we received this year. While many of the entries are great, we are only able to shortlist 12 finalists to advance to the next stage of the competition. The application videos of our Top 12 finalists are now live on our YouTube Channel and we have also published their brief profiles and video links to our Facebook Page.
Meet Our Top 12 (alphabetical order)
1. Amma Serwaa Frimpong from Ghana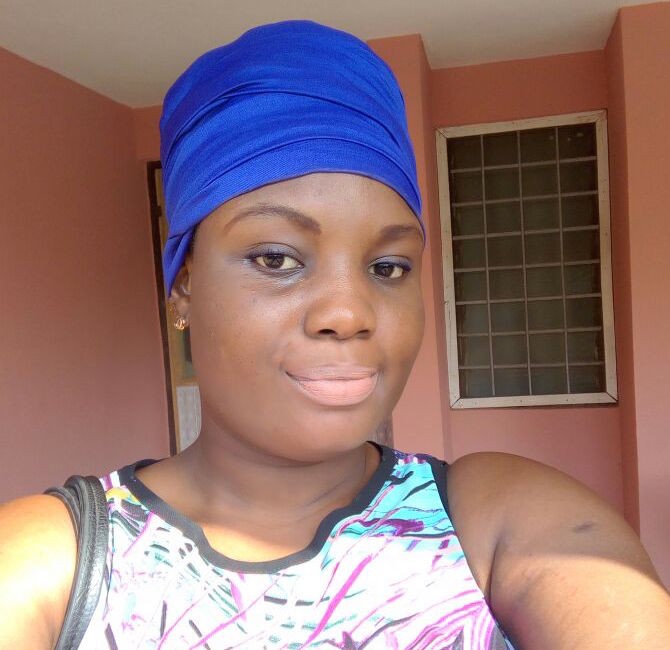 Project Name: iVolunteer Ghana
Amma discovered a worrying trend in her country whereby; deprived persons are always counting on benevolent people to make donations in cash or kind to them. To change this, she founded iVolunteer Ghana, and resolved to go to deprived communities with accomplished young vocational entrepreneurs to train these persons with hands on practical vocational skills; they can fend from and earn a living and income on.
2. Deliwe Makata from Malawi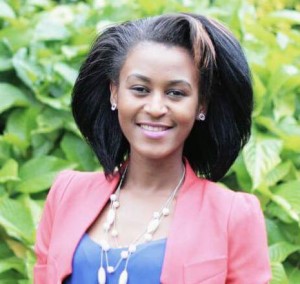 Project Name: Women Inspire
Girls and young women in Malai suffer from gender stereotypes that often arise from their own lack of adequate knowledge in what a girl can become and achieve. This gender stereotypes leaves females financially behind and without means of sustenance. Deliwe founded 'Women Inspire' to train and mentor young girls in rural communities in capacity building to ensure that they achieve a high level of self sustenance through economic empowerment, educational funding support, social asset skills and motivation empowerment.
3. Gramescu Alin-Gabriel from Romania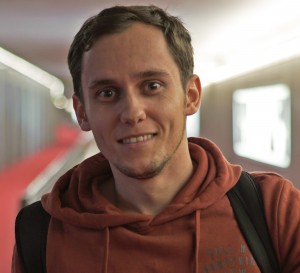 Project Name: Lubesc Studentia
A year ago Gramescu started the project called "Iubesc Studentia" which means "I love the student life" as an effort to promote five opportunities for students on a daily basis. Gramescu hopes that this will become a useful resource for students in Romania. Lubesc Studentia recently launched its first ever student reality show which challenges students to represent Romania in an international competition.
To vote for Gramescu, visit – https://youtu.be/hPEgEQfovEY
4. Gusti Ngurah Ketut Budiarta From Indonesia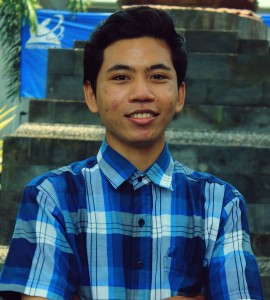 Project Name: Greenatic
Gusti holds a bachelors degree in agriculture and he is passionate about sustainable agriculture. After attending Global Youth Summit in Switzerland in July 2016, he founded an Organization called Greenatic. This organization runs several projects. The most recent project, FARMERHOOD aims to raise awareness amongst youths on how to reduce the impact of climate change through sustainable agriculture. Youths learn about the real organic farming practice and interactions with experienced farmers.
5. Mainess Chilumbwa from Zambia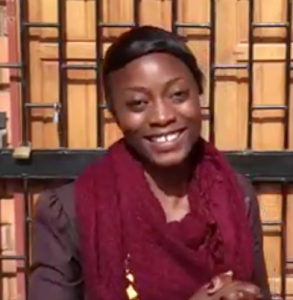 Project Name: Na Tubelenge Children's Library
Mainess and her friend co-founded a community children's Library in the effort to improve the poor reading culture in their community. Through this, children from diverse economic backgrounds are encouraged to read books for enjoyment and inner growth. This library is supported by the generous donations of second-hand books from families and local organizations.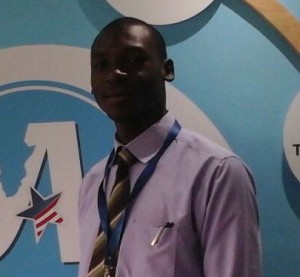 Project Name: Center for Integrity and Gender Balance
Micheal is a human right Defender and the founder of Center for Integrity and Gender Balance (CIJB). His project focuses on tackling the violations of human rights including lack of public access to information, extrajudicial killings and historical land injustices. He actively advocates and amplifies the voices of the economically marginalized communities/groups.

7. Millatul Hanifiyyah from Indonesia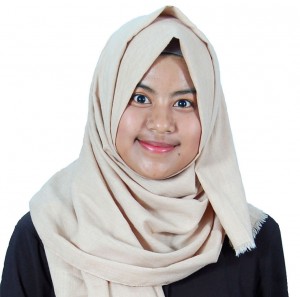 Project Name: Nitipdongs
Millatul is the Chief Marketing Officer of Nitipdongs. Nitipdongs provides baggage storage services which in turn reduces the burden associated with baggages during travel and increases safely. Nitipdongs uses locker system which are provide in some public areas. Nitipdongs also empowers the local community members through employment opportunities. Through Nitipdongs, Indonesia is becoming a city that that is safe and ease free for tourist attractions.
8. Summaiya Afreen from India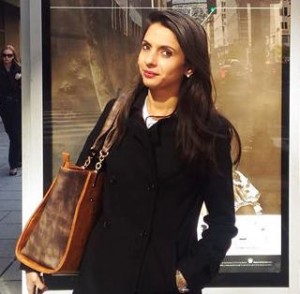 Project Name: Lakshya Jeevan Jagriti
Summaiya co-founded her organization which has supported women and youth empowerment for about 6years. Lakshya Jeevan Jagriti narrows down the digital gap, giving women and youths skill training and connecting them with different job opportunities. Till date, this organization has benefited more than 8 thousand beneficiaries directly.

9. Timothy Undiandeye from Nigeria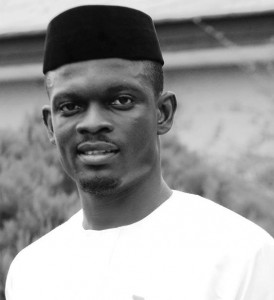 Project Name: Recycling Ugly Waste Into Beauty
Timothy transform tailors' waste to beautiful portraits. According to him, tailors' waste reveals a kaleidoscopic mix of random, exciting colours and motifs of brocade, Ankara, cashmere, chinos, denims, etc. He collects the waste (in this case, fabrics), cuts these fabrics into different shapes and sizes, juxtapose the different colours and affix with glue to form unique collages. The end-products are intricate portraits and amazing brand concepts.
10. Victor Odhiambo from Kenya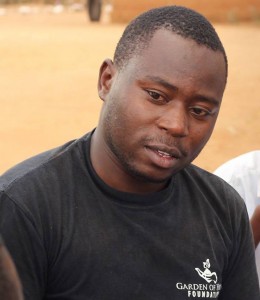 Project Name: Garden of Hope Foundation
Victor is the founder of the Garden of Hope Foundation. Since the inception the foundation has worked with 3,500 youths from 5 counties in Kenya. 250 student leaders have been trained on leadership and behavior change through the students' leaders program. 500 girls in Kibera receive monthly supply of sanitary towel and panties alongside mentorship and counseling.100 high school graduates have been trained on leadership and entrepreneurship development through the LDE-P program.
11. Winnie Muthoni From Kenya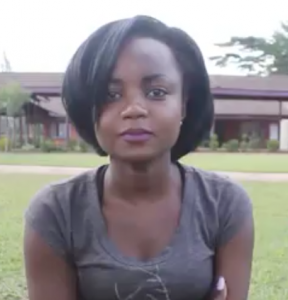 Project Name SaidiaToto
Winnie is a Journalism and mass communication student who writes a blog on child poverty and its impact on children. She began this initiative after realizing that most stories were similar in that primary school children faced the challenge of lacking school uniform and stationery. SaidiaToto not only highlights their plight of child poverty, but it also brings change through the provision of uniform, stationery and sanitary towels. Recently SaidiaToto supported a partially blind boy by raising hospital funding for corrective eye surgery. 
12. Zar Nigar from Pakistan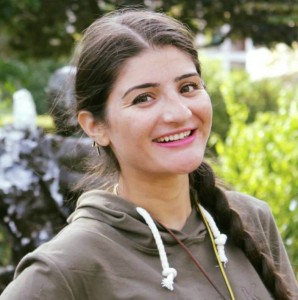 Project Name: Chanan Development Association
Zar's project is focused on Suicide prevention amongst youths in her rural community. In conjunction with other board member of Chanan Development Association, Zar counsels and provides awareness sessions to the young people and parents in order to put an end to the suicide trend.
To vote for Zar, visit – https://youtu.be/l4pXqiaQJAs
Congratulations to the Finalists. 
Next Step:
We invite you to view, like and comment on your favorite video to show your support.
Deadline: You have between now and 31st January to like, comment, and share your favourite video.
Winners: The 3 winners will be announced on February 3, 2017!
Important Note
Please note that voting contributes only about 40% to your final scores. We will NOT automatically choose winners based on the highest number of likes and comments. The essence is not to make this process competitive. We are more concerned about helping our Finalists spread the word about the work they do and getting friends like you to support their work.
Keen on Voting? Get started now: http://bit.ly/ODTop12