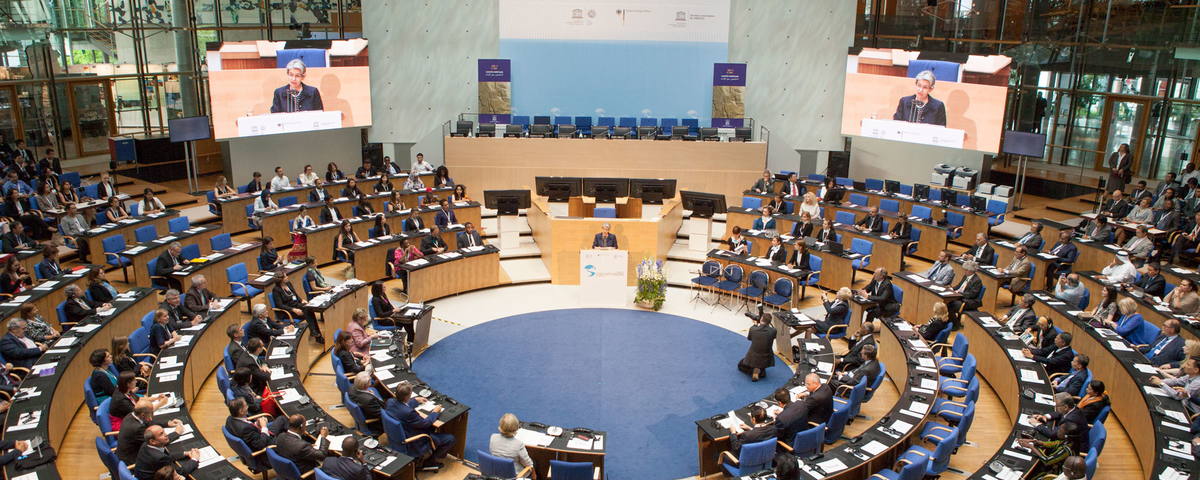 UNESCO World Heritage Young Professionals Forum 2017
Deadline: April 3, 2017
The call for application is ongoing to attend the World Heritage Young Professionals Forum 2017. Prior to the 41st session of the World Heritage Committee and in the framework of the UNESCO World Heritage Education Programme, the Polish National Commission for UNESCO and the International Cultural Centre in Krakow are proud to hold the Heritage Youth Forum 2017 with the theme "Memory: Lost and Recovered Heritage" from June 25 to July 4, 2017 in Warsaw, Krakow (Poland).
The Forum seeks to deepen youth knowledge and understanding the importance of:
the implementation of the World Heritage Convention,
the working methods of the World Heritage Committee,
the challenges and opportunities of the protection, conservation and restoration of selected World Heritage sites carrying associative values.
Cost
The organisers will be responsible for flight arrangements and will cover the participants' transportation (economy class) as well as accommodation costs (non-smoking rooms) during their stay in Poland (including visa fees, where applicable).
Eligibility
Open to young people interested in issues related to World Heritage who are:
Aged from 22 to 32 years old;
Fluent in English (please note that no interpretation will be provided; English will be the only language used throughout the Forum);
Citizens of one of the 21 Member States of the current World Heritage Committee (Angola, Azerbaijan, Burkina Faso, Croatia, Cuba, Finland, Indonesia, Jamaica, Kazakhstan, Kuwait, Lebanon, Peru, Philippines, Poland, Portugal, the Republic of Korea, Tunisia, Turkey, the United Republic of Tanzania, Vietnam, Zimbabwe), as well as of Belarus, the Czech Republic, Egypt, Germany, Hungary, India, Iran, Iraq, Lithuania, Mali, Russian Federation, Slovakia, Syria, and Ukraine;
Graduates from / involved in heritage-related fields such as: architecture, urban planning, constructional engineering, archaeology, sociology, cultural heritage, anthropology, ethnology, ethnography, economy, history, art history, communication, law, tourism, natural and cultural heritage, geography, international relations; researchers, activists, young professionals in NGOs, associations, cultural and natural heritage organizations, museums, heritage sites;
Experience in the field of heritage, in particular in the area of heritage conservation and restoration, would be an asset;
Motivated, committed to bring in their own expertise, active individuals interested in implementing the outcomes of the Forum in their respective countries.
Application Process
Kindly note that the application form must be sent to your country's National Commission for UNESCO. Please check for the directory of National Commissions for UNESCO.
For more information, visit World Heritage Young Professionals Forum 2017.