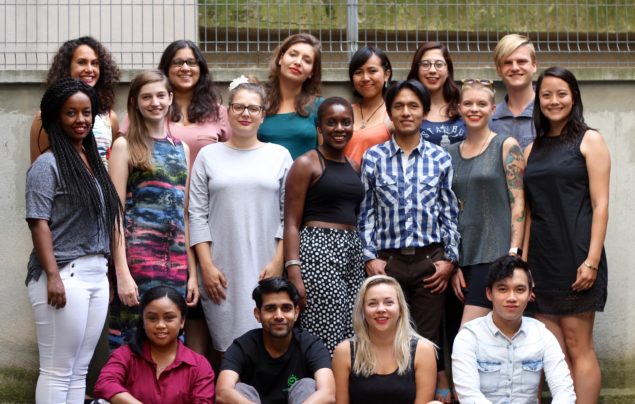 Youth Coalition for Sexual and Reproductive Rights Calls for New Members
Deadline: March 13, 2017
The Youth Coalition for Sexual and Reproductive Rights (YCSRR) is an international organization of young people committed to promoting adolescent and youth sexual and reproductive health and rights at the national, regional and international levels. They are students, researchers, lawyers, health care professionals, educators, development workers, and most importantly, who are all dedicated activists.
Together, work is done to ensure that the sexual and reproductive rights of all young people are respected, guaranteed and promoted,  also striving to secure the meaningful participation of young people in decision-making that affects the lives of young people and adolescents. This is done through advocating, generating knowledge, sharing information, building partnerships and training young activists.
Eligibility
Membership is open to young people between the ages 18-29 years who possess:
Strong leadership skills;
Facilitation and public speaking skills;
Experience in public health;
A human rights background (gender justice or feminist background preferred);
Experience in the field of development;
Research and writing experience;
Experience with policy analysis;
Communications skills (social media, graphic design, etc.);
Experience in organizing advocacy campaigns; and
Experience and/or involvement with local/regional/international volunteer and/or youth organizations.
Application Process
Application should include:
Downloaded Application form
Resumé or curriculum vitae
One letter of reference from a teacher, colleague, friend, etc. (letter can be in English, French, Hindi, Russian, Spanish, Tagalog or Urdu) describing your involvement in sexual and reproductive rights work, your work in youth advocacy, and your English proficiency (if applicable).
For more information, visit Youth Coalition for Sexual and Reproductive Rights.