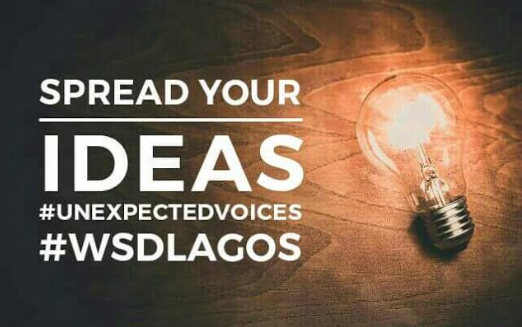 Invitation to attend World Speech Day 2017 in Lagos, Nigeria
Deadline: March 13, 2017
World Speech Day is dedicated to celebrating speeches and speech-making through a multitude of live speaking events across the globe on a single day – in schools and colleges; in community halls and university debating chambers; in offices; parliaments; museums; parks; and even cafes. It is a not-for- profit organisation which believes in the power of speeches to realize human potential.
Through the power of inspirational speeches across the globe on 15th March yearly, World Speech Day harnesses the wisdom of crowds to uncover remarkable ideas from unexpected voices around the world. Silence isn't golden anymore! So, at World Speech Day Lagos (#WSDL), they are amplifying unique voices, exporting great thoughts, spreading compelling ideas, breaking geographical boundaries, persuading with power, driving positive action, creating social change, and making the world a better place.
Details
Date: March 15, 2017
Location: Lagos, Nigeria
Eligibility
This is a FREE event, and its open to the public. Anyone can attend.
Benefits
Immersion in the clouds of inspiration; that activate the flow of ideas
Empowerment from carefully-crafted, willfully woven, and skillfully spoken words to accomplish unimaginable things
Be ravished by rigorous, intelligent discourse and superior arguments from debates (in view)
Gain capacity to advance and be more from impassioned conversations and extraordinary thinking
Broaden your mind from an array of multidisciplinary speeches
Refill your well of knowledge
Connect with people and grow your personal, professional and business network
Become part of a global movement that is gaining global popularity (350 events in 80 nations in 2017 and growing), and is dramatically changing the world
How to Register
Go to the Eventbrite page: bit.ly/wsdlagosticket, and register before March 13, 2017.
Please note that Registration is FREE!
Follow on Twitter: @WorldSpeechLag; Instagram: lagosworldspeechday; Facebook: World Speech Day Lagos
For more information, World Speech Day.