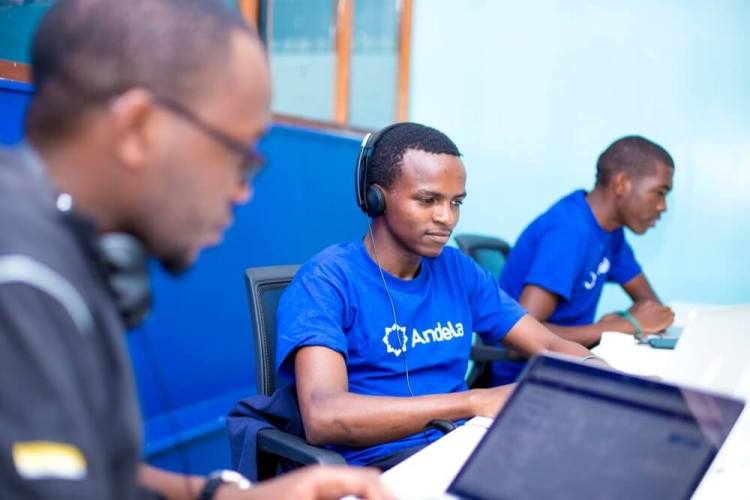 Andela Nigeria Fellowship Cycle XXI.I Calabar
Deadline: March 20, 2017
The Andela Fellowship is a four-year paid technical leadership program designed to shape you into an elite software developer. The program requires that you dedicate yourself to the broader Andela community and requires that you apply yourself and challenge yourself to constantly improve personally and professionally throughout the four years of the Fellowship. Through extensive training and work experience with top global technology companies, you'll master the professional and technical skills needed to become a technology leader, both on the African continent and around the world.
Benefits
Competitive monthly salary
High speed fibre internet
Financing plans for accommodations and a Macbook Pro
Breakfast and lunch Monday through Friday
Healthcare coverage
Savings account ($5,000 USD upon completion of Fellowship)
A community of excellence
A chance to change the world
Eligibility
Applicants must be 18 or older;
Andela does not have any degree or diploma requirements (Nigeria only: However, if you have completed university or have a Higher National Diploma from a Polytechnic, and have not been formally exempted, you must complete your one-year National Youth Service Corps (NYSC) before applying to Andela);
Andela is a full-time, four-year commitment, so if you have any major commitment such as school or work, we recommend applying when you have graduated, stopped school or ended other commitments;
Most importantly, you must embody Andela's values: Excellence, Passion, Integrity and Collaboration
Application Process
For inquiries, please read the Application FAQs and Home Study FAQs. If you still have unanswered questions, please send an email to [email protected].
For more information, visit Andela Fellowship.