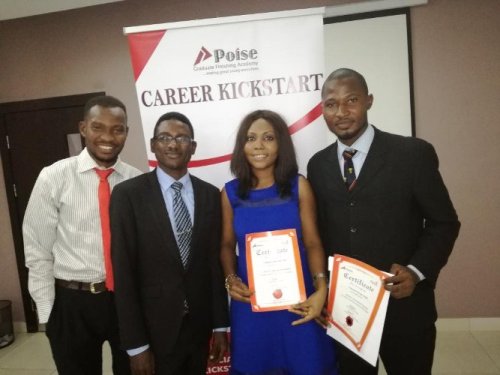 Poise Career Kickstart 2017 for Nigerian Graduates
Deadline: March 10, 2017
The Poise Career Kickstart is an employability and entrepreneurship programme designed to kickstart your career. The programme will focus on interview and CV writing, developing problem solving skills, professionalism and work ethics, selling to win, innovation and creativity. Career Kickstart was designed for you and is powered by Oxfam and the Work in Progress Alliance. You can apply to join the Career Kickstart programme in Lagos or Edo State. All selected candidates will receive training, employment and entrepreneurship opportunities. You will also gain access to the Poise Young Executives Network and exclusive job fairs.
Eligibility
Open to graduates between 18 and 32 years with HND and above
Application Process
For more information, visit Poise Career Kickstart 2017.