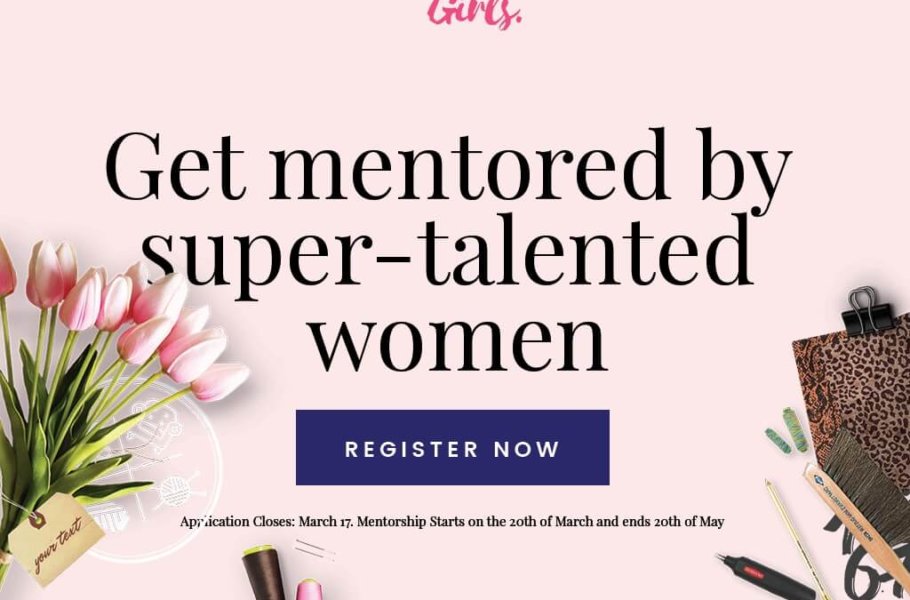 ForCreativeGirls Mentoring Program 2017
Deadline: March 17, 2017
Are you a female creative uncomfortable with the stage your art/skill is? Do you want to receive tips, guidance, resources and get your work evaluated by one of these amazing women? The ForCreativeGirls Mentoring Program is tailored for you. This program is a One-on-One virtual mentorship guidance that will cause accelerated growth in a person who is thirsty for growth in their chosen field. The mentorship is a Virtual one as the mentors are in different parts of the world and may not be able to meet with you physically. Mentorship starts on the March 20 and ends May 20, 2017.
Eligibility
Open to creative females around the world
Application Process
For more information, visit ForCreativeGirls Mentoring Program.