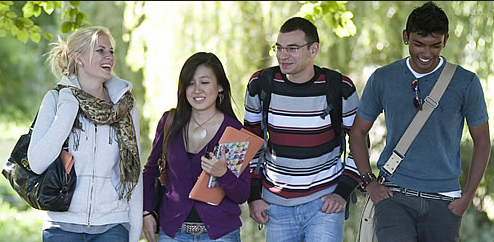 University of Southampton's International Summer School 2017
Deadline: April 7, 2017
Are you finishing your Bachelor degree this year or did you recently finish it? Then you are eligible for the University of Southampton International Summer School Challenge! Win a £2000 scholarship to attend a leading UK university and experience an unforgettable Summer.
The University of Southampton's International Summer School 2017 is your chance to become fully immersed in the history and culture of Britain whilst studying at one of the world's top 100 universities. Should you win the International Summer School scholarship, you will be able to study up to six exciting topics drawing upon our world class research from ancient history to modern British film. Each topic is delivered by an internationally-recognised member of academic staff, working in partnership with one of our many enthusiastic, talented and knowledgeable postgraduate research students.
The study groups consist of approximately 15-20 students from all over the world, there are six exciting topics to choose from. The credits you earn at the Summer School will count towards the studies in your home university as well.
Prize
The grand prize will be a £2,000 scholarship which will cover nearly the entire tuition fee at the prestigious University of Southampton located in the southern part of England.
Eligibility
Applicants must have either completed their Bachelors degree, or be finishing their last semester.
Applicants must fulfill all of the specific admissions criteria related to the Summer School topics they apply to.
The scholarship is available to anyone in the world, regardless of where they live.
How to Apply
All you need to do to participate is answer two multiple choice quizzes, write a short personal motivation statement and you could be the one going to study in England over the summer!
For more information, visit University of Southampton's International Summer School.