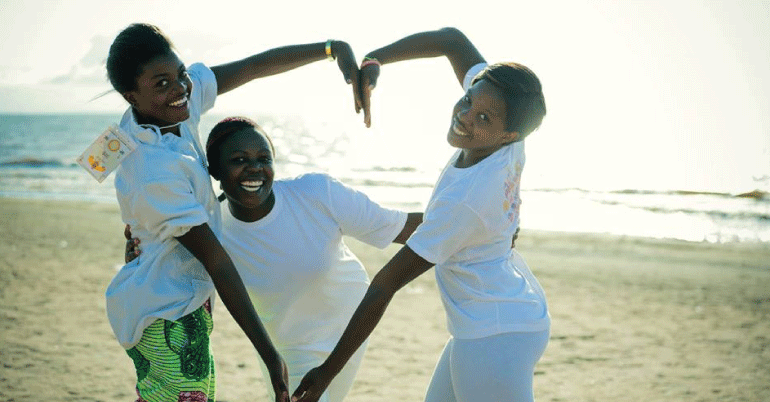 Peace Revolution Amandla East and Southern Africa Fellowship 2017
Deadline: May 20, 2017
Are you an African battling and with the desire to overcome challenges relating to changing trends of fashion, technology, lifestyle, personal and professional life expectations? Do you want to take part in a peaceful and vibrant dialogue to discover and maintain your inner peace? Do you want to contribute to world peace but you do not know how?
Peace Revolution invites you to the Second Amandla Eastern and Southern Africa Fellowship to take place in Johannesburg, South Africa. The four days fellowship will set up to 50 participants on a lifelong inner peace journey. It will further presents an opportunity to:
Empower youth with tools to develop and maintain a successful personal and professional life by cultivating their inner peace, positive habits through self-discipline, mindful practices and meditation.
Build a network of peacebuilders to exchange experiences and visions for partnerships while fostering an intercultural dialogue and a life-long inner peace building network.
Fellowship
The Amandla Fellowship Includes:
Full or partial sponsorship of airfare support
Free accommodation
Free catering
Local transport to and from retreat centre
Eligibility
To be eligible, applicants should:
Be African nationals residing in Eastern and Southern Africa (Burundi, Tanzania, Kenya, Uganda, Rwanda, Djibouti, Comoros, Eritrea, Ethiopia, Somalia, Malawi, Mozambique, Sudan, South Sudan, Botswana, Seychelles, Lesotho, Madagascar, Angola, Namibia, South Africa, Swaziland, Zimbabwe, Zambia, Mayotte and Mauritius);
Be 20-32 years old at the time of submitting the application in order to receive the airfare support;
Have completed at least 21 days of the 42-day online self-development program. Note that in order to submit the application form, candidates do not need to have completed the online self-development program;
Have good proficiency in written and spoken English language;
Be optimistic, open-minded, is a leader or shows leadership potential, and have a genuine interest in peace building;
Send a recommendation letter from their organizations/institutions.
International successful applicants shall pay a commitment fee of 100 USD while local participants pay USD 50 before the arrival to the retreat site (by Bank transfer or Western Union).
Application Process
For more information, visit Amandla East and Southern Africa Fellowship.