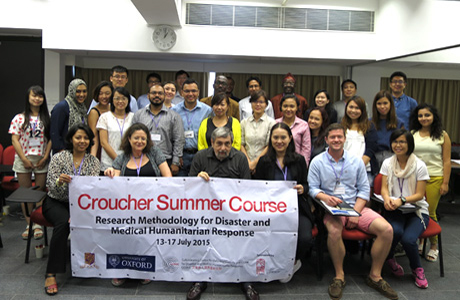 CCOUC Croucher Summer Course 2017 (Scholarship Available)
Deadline: April 16, 2017
Registration is open for the third cohort of Croucher Summer Course – Research Methodology for Disaster and Medical Humanitarian Response. With the generous support from the Croucher Foundation, CCOUC has been organizing biennial research methodology training in the field of disaster and humanitarian crisis since 2013. This five days residential course aims at equipping and inspiring postgraduate students, early careers researchers and experienced practitioners or policy makers with practical knowledge on research methodology for disaster and medical humanitarian response.
Cost
The course fee is of a total of HKD 4,000. It covers training materials, coffee breaks and accommodation. A limited scholarship is available for outstanding candidates to cover the course fees and/or transportation expenses. Selection will be made based primarily on candidates' profile.
Eligibility
The Course targets the following cohorts demonstrating keen research interest in disaster and humanitarian context:
Post-graduates (health & non-health sectors), with preference given to doctoral degree holders;
Early career researchers;
Experienced practitioners and policy-makers with research responsibility.
Application Process
Please complete the application form and send your CV to [email protected] before April 16, 2017.
For more information, visit Croucher Summer Course.