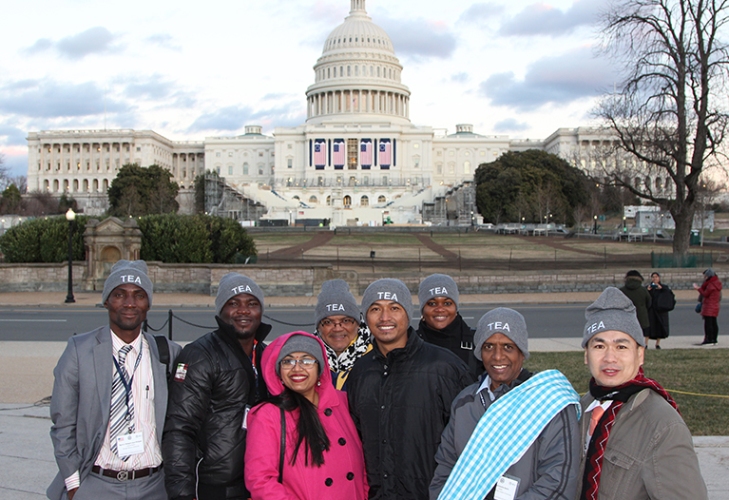 Teaching Excellence and Achievement (TEA) Program 2017
Deadline: Varies by Country
The Teaching Excellence and Achievement Program is a six-week customized academic program that includes seminars on curriculum development, lesson planning, instructional technology, and new teaching methodologies. Fellows participate in a practicum in a US secondary school, working closely with US teachers and students. The Teaching Excellence and Achievement (TEA) program provides international teachers with an opportunity to enhance their teaching skills and increase their knowledge about the United States.
Cost
The Teaching Excellence and Achievement Program is fully funded by the Bureau of Educational and Cultural Affairs (ECA) of the US Department of State.
Elgibility
Applicants must meet the following criteria:
Current secondary school-level, full-time teacher in an institution serving primarily a local population;
A bachelor's degree or equivalent;
Five or more years of classroom experience as a teacher of English, English as a foreign language (EFL), mathematics, science, or social studies, including special education teachers in those subject areas;
Proficient in written and spoken English with a TOEFL score of 450 on the paper-based TOEFL or an equivalent English-language examination;
Demonstrated commitment to continue teaching after completion of the program; and
A complete application.
Application Process
Each US embassy or Fulbright commission sets its own application deadlines. Please contact the US embassy or Fulbright commission in your country or territory for deadline information. Please review the program eligibility requirements prior to starting an application to ensure that you are eligible. If you have additional questions after reviewing the application instructions, please send an e-mail to [email protected]
For more information, visit TEA Program.