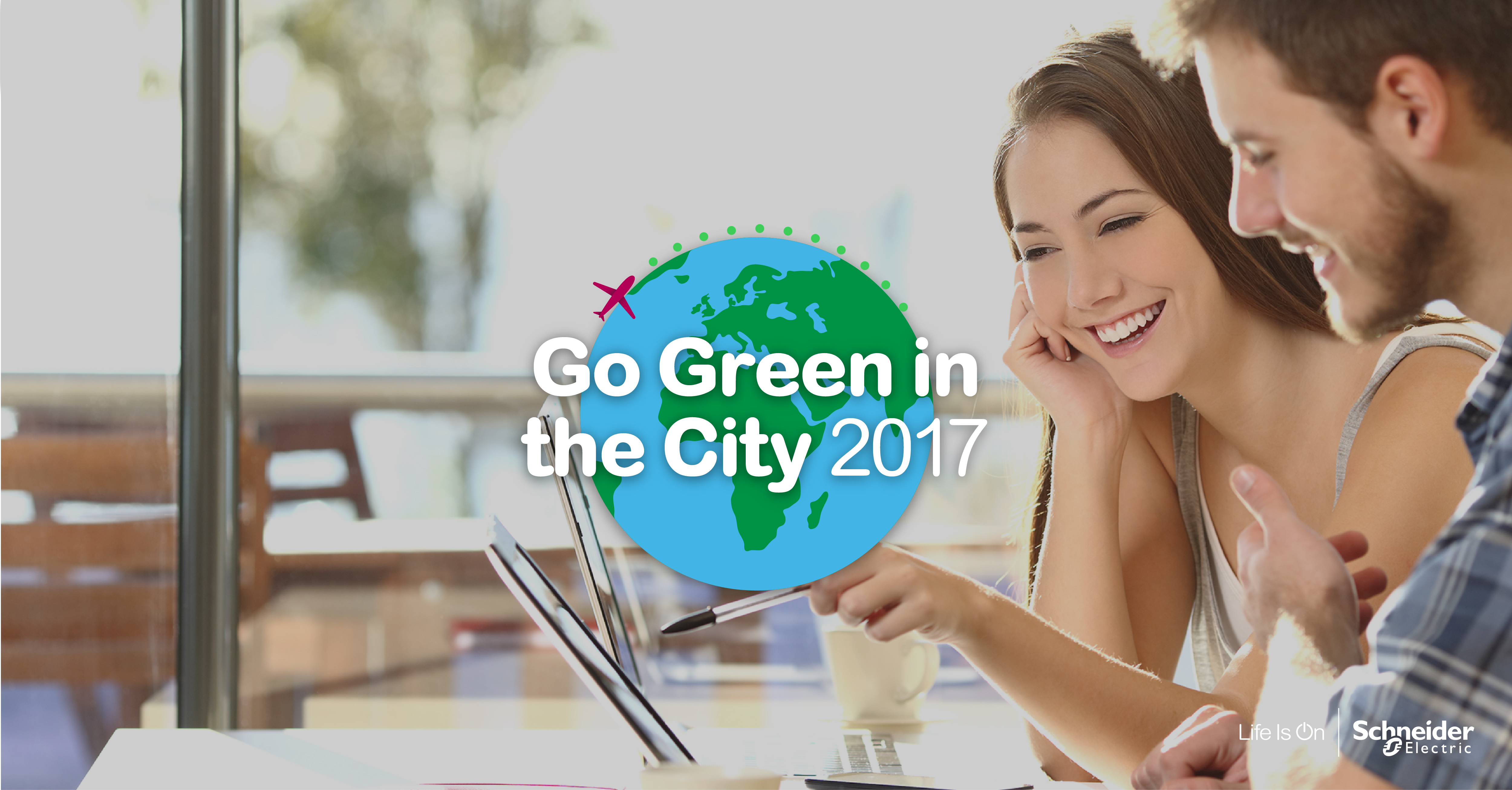 Go Green in the City 2017 – Win a trip around the world and a job at Schneider Electric!
Deadline: May 12, 2017
Go Green in the City with 2017 invites you to submit your innovative solution for real-world challenges in energy management for smarter cities. Go Green in the City 2017 is the 7th edition of the ultimate global student competition. You are invited to join the premier student competition for sustainable energy solutions. Solve real-world business challenges from Schneider Electric, a global leader in energy management and automation with a strong focus on sustainability. 
Twelve teams of finalists from around the world will be sponsored on a trip to the grand finale in Paris where they will connect with employees and learn more about what it's like to work at Schneider Electric. The winning team will receive a job offer from Schneider Electric and an opportunity to visit Schneider Electric offices worldwide*.
Go Green in the City welcomes participants from around the world. Schneider Electric is a truly global company, with offices in over 100 countries, and this year's competition represents that.
Prizes
Finalists will win a trip to Paris for the Grand Prize Ceremony
The winning team will receive a fully sponsored trip around the world to two Schneider Electric offices, as well as job offers at Schneider Electric after they graduate.
Eligibility
Business and engineering students worldwide are invited to compete

Students should be 18 years of age or older and pursuing a bachelor's (at least 2nd year), master's, or MBA degree
* The winner can choose to visit Schneider Electric offices in two countries. The specifics of the offered position will match the requirements of Schneider Electric.
Application
To compete, complete the online application.
Step 1 – Register

Step 2 –

Create your profile
Fill out the profile page then upload your CV and a profile picture.

Step 3 – 

Form a team
Team up with a classmate or friend, or find a teammate through the Go Green in the City competition platform! Both teammates must be studying in the same country, and every team must include at least one female member.

Step 4 – 

Submit your solution
Impress the judges with your team's creative idea for smarter cities through better energy management and efficiency. Take the quizzes to unlock insights about Schneider Electric and the energy-smart cities it supports.
The deadline to register your team and submit your solution is May 12th, 2017.
For more information, visit Go Green in the City with  Schneider Electric.