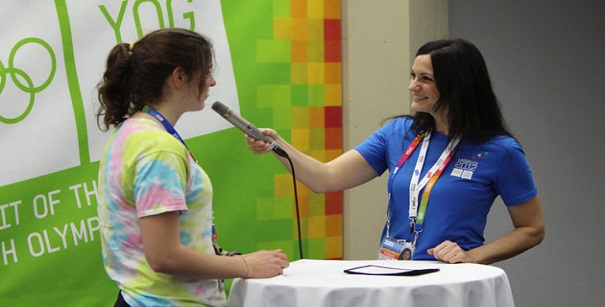 Youth Summer School 2017 in Beijing, China
Deadline: April 15, 2017
Apply now for the Youth Summer School 2017. The purpose of the event is to help you and other participants develop a unique set of skills that can be used in your professional and personal lives, as well to offer you an opportunity to create a network of young leaders and youth-led organisations. Accordingly, the program is drawn up that embraces various formats, such as: taking part in workshops and case studies, being inspired by captivating master classes and meeting other young ambitious people from all around the world. Cultural events in the program with informal, networking and socialising activities will accompany the working part of the event.
YT has selected high-level trainers and experts to enrich the capacities of the participants. Custom-made workshops are specially designed in cooperation with these specialists to offer the best contribution to the overall mission of the summer school. The workshops are developing exclusive knowledge and skills to attain in your personal and professional life, but also value-forming processes, personality-forming and eventually a society-building process. They offer to you and all other participants a unique opportunity to develop yourself under the supervision of acknowledged professionals and specialists.
Benefits
Develop a unique set of skills that you can use in your professional and personal life, such as intercultural sensitivity, effective marketing skills, through workshops, and simulation games;
Experience team working and thinking like an entrepreneur, which will support you in developing your competencies on an international business level;
Enjoy the cultural program with informal and socialising activities that support developing a network of the young leaders and youth-led organisations.
Cost
The program, food, and accommodation are covered by Youth Time. Please take into consideration travel and visa costs are at your own expense. YT offers visa support but do not offer travel grants;

After invitation by YT, pay administrative fee of € 150 (Only after payment your participation is guaranteed).
Eligibility
Ideal candidates are
Young people between 18-35 years from all around the world;

Students, social entrepreneurs, young professionals, startupers;

Fluent in English.
Application Process
If you would like to take part in Youth Summer School 2017, please fill in your details in the form to enter the selection procedure.
Event registration will end on April 15th. You will be contacted if you are selected to take part in the Youth International Summer School 2017.
For more information, visit Youth-Time International Summer School.