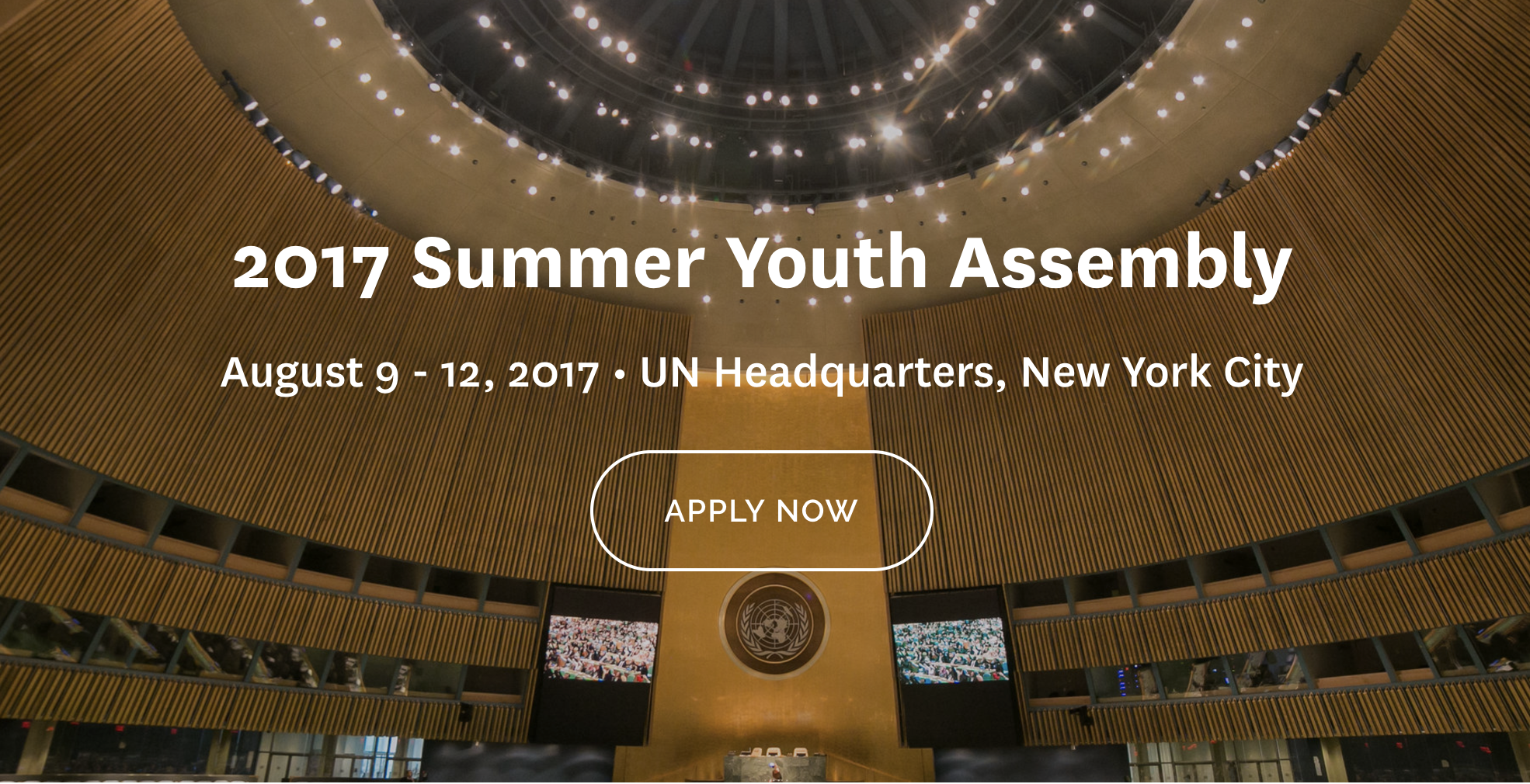 Friendship Ambassadors Foundation Youth Assembly Scholarship
Deadline: May 3, 2017
Are you thinking of applying to the Summer Youth Assembly at UN Headquarters in New York?Friendship Ambassadors Foundation recognizes that meaningful youth participation in the implementation of the Sustainable Development Goals (SDGs) requires empowering young people, especially those who are furthest behind. Therefore, the Foundation seeks to provide a merit-based scholarship opportunity to a deserving youth to attend the Youth Assembly at the United Nations in New York. This opportunity is only the beginning of the Foundation's growing efforts to make the Youth Assembly an open and inclusive platform for youth coming from all socioeconomic backgrounds.
Award
A fully sponsored delegate place to attend the 2017 Summer Youth Assembly at the United Nations in New York. The scholarship winner will also be given the opportunity to speak at the podium during the conference.
Scholarship Value
Access to the 2017 Summer Youth Assembly at the United Nations in New York
Accommodation and meals
Transportation between the conference venue and other side events
The cost of travel to and from New York
Eligibility
The following criterion will be evaluated:
Candidates must be aged between 16 – 28 years old
Academic achievements, which may include:

Academic GPA or average, honors and awards
Scholarships and grants

Professional achievements
Involvement in school-based activities, which may include extracurriculars
Involvement and impact in the community, which may include volunteer services, self-led projects, social action, and advocacy
Financial need
Application
Individuals must submit the online application and all other required documentation by May 3, 2017 at 5:00 p.m E.S.T (NY, U.S Time).
Applications will be shortlisted by Friendship Ambassadors Foundation for an online interview.
The Foundation will select one winner to attend the 2017 Summer Youth Assembly on May 15, 2017.
For inquiries, please email [email protected].
For more information, visit FAF Youth Assembly Scholarship.