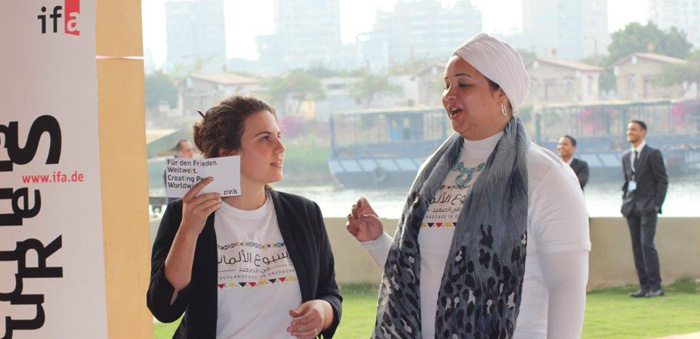 CCP Refugees and Migration Funding Programme 2017
Deadline: May 15, 2017
The CrossCulture Programme (CCP) is an exchange and dialogue programme of ifa (Institut für Auslands­beziehungen) funded by the German Federal Foreign Office. It offers young professionals and committed volunteers the opportunity to expand their professional and intercultural competences as well as to gather international experience through a job-related stay in another cultural context. The funding programme CCP Refugees and Migration supports networks, further training and exchange between professionals of refugee work and in the field of migration. In 2017, the programme focuses on African countries along the main migration routes to the Mediterranean.
Participants from abroad will be integrated into a host organisation in Germany, while participants from Germany will conduct their job-related stay in one of the eligible countries. Besides the objectives of vocational qualification, they also gain an insight into the cultural, social and political structures in the host country, establish new personal and professional contacts and familiarise themselves with cultural characteristics of the host country. Thus, the programme fosters open dialogue and mutual learning for all involved. Additionally, the intercultural exchange boosts the formation of networks between organisations in Germany and participating countries in a sustainable manner.
Benefits
Participants from Germany conduct their work-related stay in one of the participating African countries; participants from African countries exclusively in Germany. The scholarship holders meet for a one-week workshop in Berlin which offers the possibility of professional and personal exchange, further training and networking;
ifa is responsible for the organisation and costs of the programme. The host organisation will not have any financial obligations;
In addition to travel, accommodation and insurance expenses, each participant will receive a monthly scholarship of 800 Euro.
Eligibility
Young professionals and committed volunteers from Germany as well as Chad, Ethiopia, Ivory Coast, The Gambia, Guinea, Mali, Niger, Nigeria, Senegal, and Uganda are invited to apply;
Organisations can encourage their employees to apply. They are also invited to host fellows from one of the participating countries. Organisations in Germany host participants from African countries, organisations in African countries host participants from Germany. The programme welcomes so-called tandem partnerships, i.e. institutions are sending an employee as well as hosting a scholarship holder from abroad;
The programme strives for gender equality and diversity of the participants.
Application Process
If you are eligible and interested, you can proceed to apply here. Application is open until May 15, 2017.
For more information, visit CCP Refugees and Migration Program.