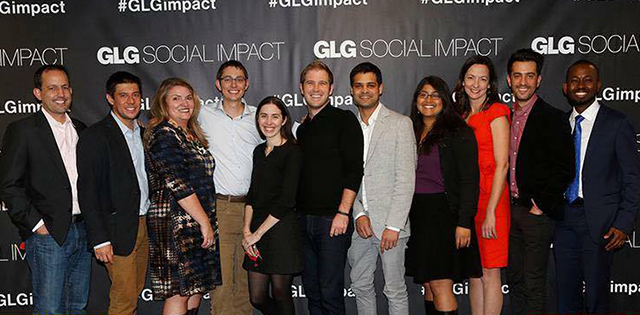 Gerson Lehrman Group Social Impact Fellowship 2017
Deadline: July 17, 2017
Applications are open for the GLG Social Impact Fellowship 2017. The GLG Social Impact Fellowship leverages GLG's learning platform to help top social entrepreneurs answer their organization's critical strategic and operational questions, at no cost. Through the two-year Fellowship, ambitious and visionary nonprofit and social enterprise leaders learn in tailored interactions with experts across GLG's membership and with each other. Each year of the Fellowship begins with an in-person convening at GLG's offices in New York City or Austin. At the convening, Fellows learn how to use the GLG platform, meet the people of GLG and each other. GLG works closely with Fellows to identify the top challenges facing their organizations and set learning objectives to meet those challenges.
GLG is the world's leading membership for professional learning. Business leaders, investors, consultants, social entrepreneurs, and other top professionals rely on GLG to learn in short- and long-term engagements from more than 500,000 members and other experts. Clients partner with GLG to address their most complex strategic challenges, make better business decisions, and advance their careers through conversations, mentorships, small group meetings, surveys, and other interactions—all within a rigorous compliance framework. Headquartered in New York City, GLG's 1,300+ employees work from offices in 12 countries.
Benefits
Learning: Tailored learning opportunities include phone consultations with subject matter experts, in-person meetings, roundtable discussions, teleconferences, and workshops;
Strategic Support: Dedicated GLG research professionals serve as thought partners for Fellows and their management teams. Research professionals design engagements that provide insight to better inform strategy, address challenges, and help organizations maximize impact;
Events: Fellows and their teams have access to GLG's dynamic, year-round events in addition to custom learning engagements.
Eligibility
Organization
Organizers consider organizations with nonprofit, mission-driven for-profit, and hybrid structures:
Nonprofits with operating budget between $1-12M
Mission-driven for-profit with annual operating budget under $500,000
Hybrid organization of comparable size
At an inflection point
Approximately 5 years in operation
More than 5 full time staff
Established leadership team, supporting key strategic planning and execution
Fellow
Founders or Executive Directors / CEOs;
Curious, committed, passionate and tireless;
A strong track record and clear organizational vision;
The ability to articulate high priority use cases for GLG.
Application Process
For more information, visit GLG Social Impact Fellowship.