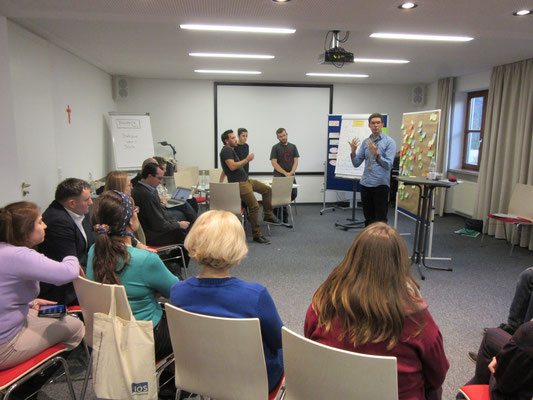 Corridors Fellowship at IOS Regensburg 2017 (Fully Funded)
Deadline: May 30, 2017
Apply now for the Corridors Fellowship 2017. The fellowship offers young and established scholars from conflict affected societies the possibility for a research stay abroad. The project aims to reduce isolation through academic cooperation and to enhance dialogue and knowledge transfer. Through the fellowship, Corridors want to enhance knowledge and understanding about the context and dynamics around protracted conflicts in the regions and on international level. The Corridors Fellowships have a duration of one month and are fully funded. The fellows will work within the IOS Junior Research Group on Dynamics of Conflict and Cooperation. Applications are welcomed from scholars in the field of social science with a strong interest in conflict related topics.
Corridors is an initiative founded 2016 at the Institute for East and Southeast European Studies (IOS) Regensburg that aims to foster "Dialogue through Cooperation" between societies affected by protracted conflicts in the post-Soviet space. They develop and implement projects that enhance knowledge transfer and create new opportunities for direct people-to-people contact over the divide. In a cross-regional framework they intent to facilitate cooperation between academic and civil society stakeholders to revitalize dialogue between communities.
Benefits
The fellowship is fully funded!
They offer a fully equipped working desk, access to information infrastructure and possibilities for publication and lecture.
Eligibility
Eligible are PhD candidates and established academics from the area of the eastern partnership. A special focus lays on researchers from regions with limited international engagement.
Application
Applications must be send to [email protected] and include the following documents:
Cover letter
Curriculum vitae
Project description (1,000 words maximum)
For more information, visit Corridors Fellowship.