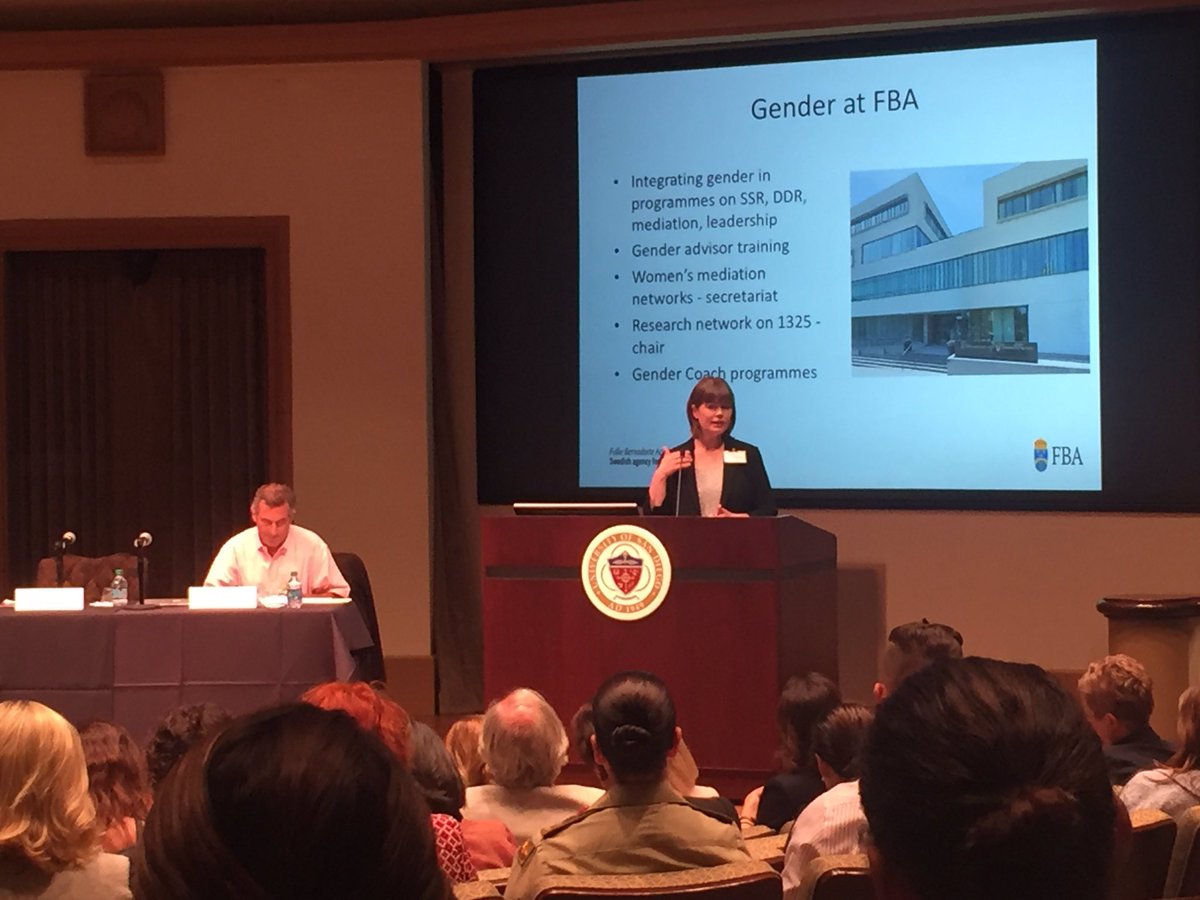 Peace Researcher Women PeaceMakers Program 2017
Deadline: June 30, 2017
Applications are ongoing for the Peace Researcher Women PeaceMakers Program 2017. Peace Researchers work together with Women PeaceMakers to map the methods used and challenges faced in conflict contexts around the globe. For 2017-18, the focus of the program is on local and global peacebuilders' engagement with the security sector. Each Peace Researcher will interview, on a nearly daily basis for seven weeks, two peacemakers in residence at the IPJ. Based on those interviews, researchers will produce two case studies, one based on each of their peacemakers' conflict situations. The case studies will inform a synthesized report that offers a gendered analysis of women-led approaches to the annually selected peacebuilding issue. In addition to their interviews with Women PeaceMakers, Peace Researchers will work in conjunction with a faculty fellow and staff of the Institute for Peace and Justice to produce the case studies.
The Women PeaceMakers program offers a unique fellowship program for women building peace in their communities to participate in an active learning community. The aim of the Women PeaceMakers program is to build stronger, more effective collaborations between peacebuilders from conflict-affected communities and international peace partners. This will be a 10-month fellowship to explore successes and challenges to their work ending cycles of violence. Each year, four Women PeaceMakers are selected and paired with four international partners to establish a community of practice that continues beyond the program itself. The Women PeaceMakers program uses reflective practice to build mutual learning and stronger collaboration between "insiders" and "outsiders" (local peacebuilders from conflict-affected communities, and peacebuilders from elsewhere who are trying to support efforts to end the conflict).
Benefits
Peace Researchers will receive $5,000, less applicable taxes, over an 8-week period. Researchers are categorized as Independent Contractors of the University of San Diego. Researchers are fully responsible for finding lodging and transportation during their participation in the program, as well as providing their own computer/laptop. If driving onto campus, researchers will need to purchase university parking permits and show proof of insurance;
Peace Researchers will be supplied with MP3 recorders in order to conduct their interviews with Women PeaceMakers. They will also receive USD ID cards that provide a multitude of benefits, including full access to the university's libraries and fitness centers;
A detailed schedule of deliverables and invoices will be provided prior to the beginning of the program and included in the Independent Contractor Agreement. If selected, researchers must provide tax ID or SSN for tax purposes.
Eligibility
Candidate should have a graduate degree, or current enrollment in a graduate or postgraduate program, related to peace studies, conflict resolution, human rights, international relations or gender studies;
Outstanding writing skills;
Demonstrated experience in qualitative research methods; familiarity with narrative inquiry and analysis, as well as semi-structured interviewing methods, preferred;
Familiarity with the field of women, peace and security. Past research or publications related to the field is preferred;
Experience conducting interviews in a cross-cultural setting. Applicants must be able to work closely with people for whom English is a second language;
Must be able to work independently as well as collaboratively.
Application Process
Applications must include:
The completed and signed Application Form
An essay describing your interest in the Women PeaceMakers program and why you want to be a peace researcher. (No more than 2 pages)
Two letters of reference.(At least one must be an academic reference)
Resume or curriculum vitae
Writing samples

A sample of your analytic writing, on an issue relevant to peace studies, international relations, human rights or gender studies
A sample of your research methods, e.g., a past study proposal, the methods section of your dissertation or other example of qualitative methods developed as a student of a research methods course, or for a research publication.
Send completed application by email or post to:
Katie Zanoni
Program Officer for Women PeaceMakers
Email: [email protected]
Mailing Address
Katie Zanoni
Institute for Peace and Justice
Joan B. Kroc School of Peace Studies
University of San Diego
5998 Alcala Park
San Diego, CA 92110
USA
If sending the full application via email, please scan and then email a completed and signed copy of the 2017 Application Form.
For more information, visit Peace Researcher Women PeaceMakers Program.