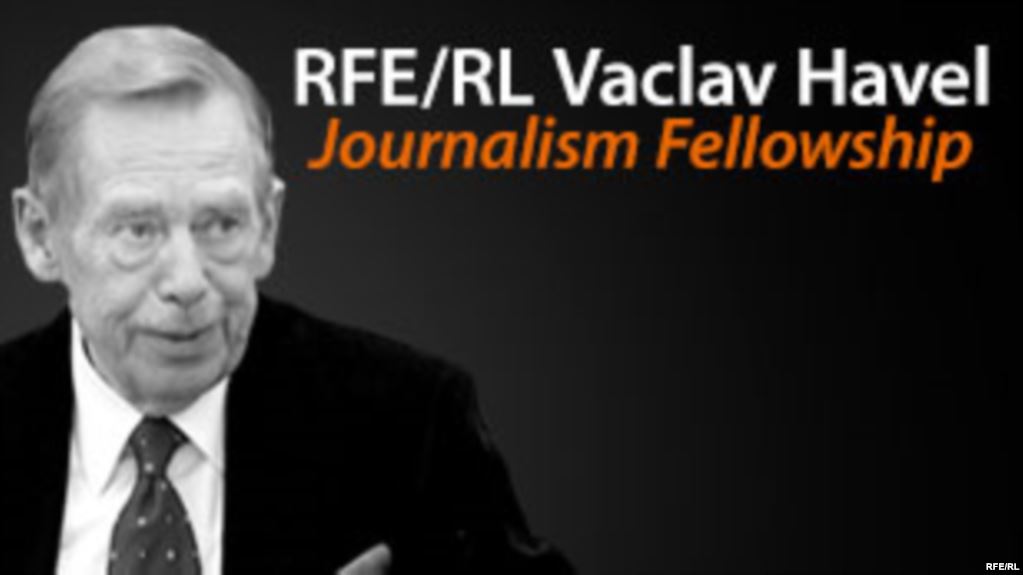 Václav Havel Journalism Fellowship 2017/18 (Fully Funded)
Deadline: May 31, 2017
RFE/RL is now accepting applications for the Václav Havel Journalism Fellowship 2017/18. The main purpose of the Fellowship is to support aspiring journalists from countries lacking media freedom and independence to pursue their profession in support of pluralism. It is inspired by former Czech President Václav Havel's belief in the transformational role of journalism in challenging tyranny and oppression.
Selected Fellows are placed with a language service in the company's Prague headquarters, where they receive on-the-job training and mentoring while working alongside RFE/RL's seasoned professionals. The program equips them with cutting edge multimedia skills, while involving them in the daily editorial discussions that inform a professional, independent press. It helps position them to be both standard-bearers of their profession and leaders in their communities, on-line, on air, and in the world. The Fellowship programs starts on November 1, 2017 and ends June 30, 2018.
Fellowship
Fellowships are for a term of eight months. Fellows will spend six months at RFE/RL's headquarters in Prague, where they will be placed with an appropriate language service to receive daily, on-the-job training and mentoring while working alongside RFE/RL's seasoned professionals. For one month before the term in Prague, Fellows will be assigned to a local RFE/RL bureau to gain an understanding of RFE/RL's local role and editorial practices and meet local staff. Fellows will return to the bureau for the final month of the program.
A monthly stipend at the bureau and in Prague, housing, insurance, and travel arrangements to and from Prague shall be provided.
Eligibility
Open to journalists from Armenia, Azerbaijan, Belarus, Georgia, Moldova, Ukraine, and the Russian Federation;
They should have a minimum of two years experience working as a journalist in their native language;
Have a demonstrated commitment to journalism as a profession and RFE/RL's mission and be proficient in English.
Application Process
Completed application form must be submitted in English to [email protected] by 06.00 CET on May 31, 2017.
The application consists of:
Personal statement
3 Work samples
2 letters of recommendation
Curriculum Vitae, including current contact information
Letter to Václav Havel
Finally, please let us know how you learned about the Fellowship (e.g., RFE/RL's website, Facebook, a professional or academic reference, etc.).
Candidates will be informed of their selection by June 30, 2017.
For more information visit Václav Havel Journalism Fellowship.