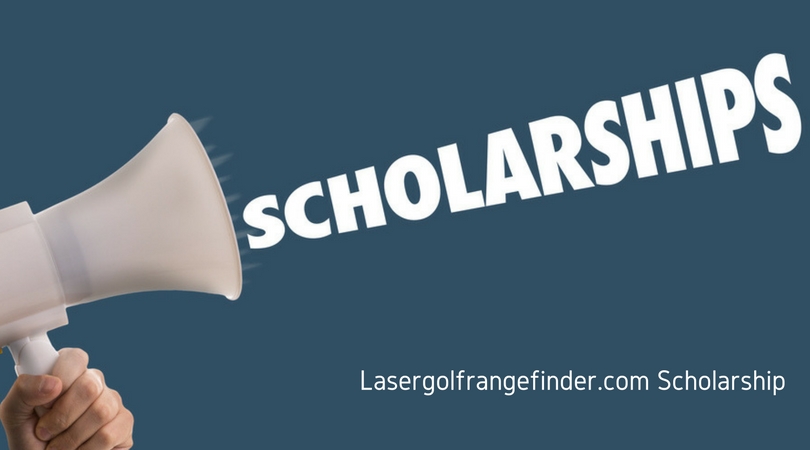 Apply for the LaserGolfRangefinder.Com Scholarship 2017
Deadline: December 1, 2017
Golf is a beautiful game, and over the years more and more people are playing it for both recreation and as a profession. However, there many challenges facing different aspects of the sport and at LaserGolfRangefinder.com they believe that passion and love for the game will provide the best solution to most if not all these problems.
The young enthusiasts are the future of golf, and they will play a crucial role in ensuring that this beautiful sport prospers and reaches new heights. It is because of this fact that LaserGolfRangefinders.com wants to offer scholarships for youths passionate about the game. Their external scholarship is for helping these youths complete college education without too much debt so that they can have the time and resources to contribute to the sport in future.
This scholarship will go to a student that loves the game and is passionate about seeing it grow and is helping in one way or the other or is planning to do so in the future. Whether you blog about golf or teach youth in your neighborhood how to play or even encourage them to try it out this is an opportunity for you.
Award
The winner will receive an award of $1,000;
The winner's article will be featured on LaserGolfRangefinder.com on Dec 10, 2017.
Eligibility
Open for application by all students who are passionate about golf. Passion is a broad term, and various things can demonstrate it. They include things like writing about the sport or playing it actively at both amateur and professional level. And so if you love the game and are contributing to its growth in one or more ways you are welcome to apply for this scholarship;
Also, those who are pursuing golf-related careers and those that are working in golf product development or a golf facility as they continue with their studies are welcome to apply.
Application Process
Application for this external scholarship is easy, and your knowledge and passion for the sport will make things even easier for you. For a successful application, you should write a 1000-2000 word story on any golf related topic, but personal experiences are the best. You can also write an overall article about your passion for the sport or challenges facing the sport and offer some viable solutions.
How to learn articles that cover different aspects of the game is also an excellent idea but try to make it as detailed as possible so that someone can learn something from it. Tips for improving golf skills are also welcome. In short, you are free to write about anything related to golf, and you only need to make sure that the story offers valuable information or can contribute positively to the growth and development of the sport.
Method of Application
Decide What to Write On: The first thing should be to decide on what to write about or a topic. Choose a topic that you are comfortable with so that you can write compelling content. Personal experiences are easier to write about, but if you are knowledgeable about the sport, you should not have a problem writing about any topic.
Write the Content and Make it Interesting: Apart from making sure that your story is very detailed, you should ensure that it is compelling and an interesting read. It is okay to include some images in the story if you feel that they will make it interesting. Make sure that you proofread and edit the story a few times to ensure that it does not carry any grammatical or spelling mistakes. It is also vital for applicants to ensure that their article is 100% unique and that it has at least the minimum number of words (1000). Non-English submissions will be rejected.
Include your Personal Information and Submit: Before you submit, you should remember to add your personal details at the beginning of the document. You should add your personal details like full names, contact information, college name and your area of study.
Once you write this vital information, you can submit the application to [email protected] and wait to see if your story will be the best among the many applicants.
For more information, visit LaserGolfRangefinder.Com Scholarship.