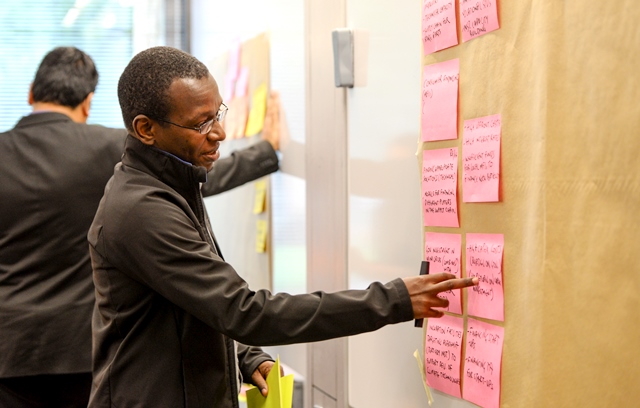 Apply: 2017 SAG-SEED Replicator and Starter Workshops in Africa
Deadline: Varies
SEED -Promoting entrepreneurship for sustainable development' has launched their next cohort of the Replicator and Starter workshops in Ghana, Kenya, Uganda and South Africa. Applications are now being accepted for the workshops starting in July.
SEED is a global partnership for action on sustainable development and the green economy founded by UNEP, UNDP and IUCN. They support the growth of SMMEs that deliver social, environmental and economic returns in developing countries or countries with emerging economies, so contributing to local sustainable development.
About the Programmes:
1. The SAG-SEED Starter is an incubation programme for teams with eco-inclusive business ideas consisting of 5 workshop days and a test phase. Do you have a business idea and need expert support to turn it into reality? Then the SAG-SEED Starter, funded by SWITCH Africa Green, is what you have been looking for.
Under expert guidance you and your team of 2-5 persons will come together during two workshops with the other selected teams to develop and refine your business ideas and test it with potential customers and partners. After the SAG-SEED Starter programme your team will have a proven concept and will be ready to engage partners, funders, and go to market.
Please check the application deadline for your country below:
Kenya: 10 July
Ghana: 10 July
Uganda: 2 July
South Africa: 22 July
2. The SAG-SEED Replicator: one-day workshops introducing motivated individuals to proven business models from different sectors with a follow-up process to match them with existing entrepreneurs. You don't have a clear business idea yet and want to partner with successful eco-inclusive enterprises around the globe?
Then apply for the SAG-SEED Replicator, funded by SWITCH Africa Green. In a unique one-day workshop we help future entrepreneurs who want to start a business, business owners wanting to expand or refine their business model, and NGOs wanting to fund their activities with revenues in kick-starting their own business in just one day.
This workshop will showcase thriving eco-inclusive business models around the globe and equip you with the tools to adapt these business models in order to create economic, social and environmental impacts in your community. Apply now in order to learn from the achievements and setbacks of successful entrepreneurs who have travelled similar paths before and use proven approaches to set up your own eco-inclusive enterprise.
Please check the application deadline for your country below:
Kenya: 13 June
Ghana: 13 June
Uganda: 13 June
South Africa: 20 June
The number of workshop participants is limited. Motivated individuals, teams or NGOs are invited to send their application before the deadlines above.
For more information, visit the SAG-SEED Starter and SAG-SEED Replicator.