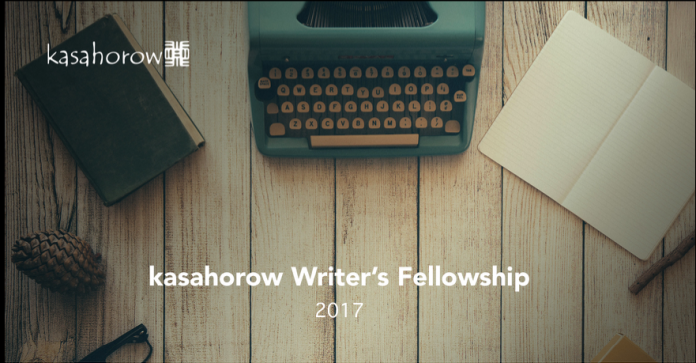 Apply for the kasahorow Writers' Fellowship 2017
Deadline: May 31, 2017
The kasahorow Writers' Fellowship is a four-month program for writers. The program includes customized writing skills training and guidance to plan, write, and publish books. Through online guidance, fellows choose a subject, do their research, write and publish for the global market. During the 4 months, fellows submit 6-7 online assignments, and take part in one-on-one calls with peers, and kasahorow staff. Fellows build their knowledge in, and receive hands on practical training in topics such as Selecting a subject, Researching your subject, and Writing for a language newbie.
Fellows will have to
Contribute 5-7 hours per week to work on assignments;
Submit assignments on time, and make suggested corrections;
Submit only your own original work, not a copy of existing material;
Collaborate with kasahorow to publish, promote and sell your books.
Benefits
Benefits of the fellowship include
Improved knowledge, skills, and confidence in writing;
The opportunity to write, publish and sell books in partnership with kasahorow;
A network of fellow writers from Africa and its diaspora.
Eligibility
kasahorow seeks applications from writers and potential writers from everywhere in the world. Applicants may be citizens of any country.
As an interested applicant, you:

Are motivated to write and publish books for an audience that is new to a language.
Are excited to participate in a 4-month writing program, and
Are willing and committed to do the work required to get your book written, and published.
Are interested in working with kasahorow to translate your book into African languages to reach a broader audience and to advance kasahorow's mission to modernize African Languages.
Application Process
To be considered for the program, Please fill an application here. This application takes about 30 minutes to complete, Please set aside time to complete the application in one sitting.
Should you have any questions or comments about the application, please email Doris Anson Yevu at [email protected] with the subject line: kasahorow Fellowship Application
For more information, visit kasahorow Writers' Fellowship.