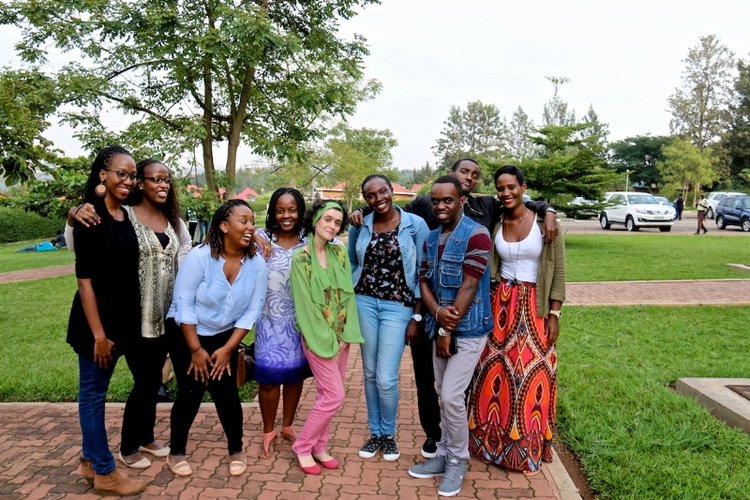 aKoma Amplify Fellowship for Content Creators in Africa 2017
Deadline: July 7, 2017
aKoma is now accepting applications for Amplify II, the second cohort of their Fellowship for Content Creators and Storytellers in Africa. Amplify provides Fellows in the capital cities of Rwanda, Nigeria, Kenya and Ghana (added in 2017) a brew of online, face to face, and field instruction in written, visual, audio and photography content creation, delivered by a thoughtfully curated group of subject matter experts in those fields.
For the duration of the program, each Fellow is required to create and submit a content post on aKoma every week. at the end of each month, the country cohort will complete an assigned project as a team. Each week, fellows meet virtually with a content SME who instructs them in topics related to content creation, storytelling, media careers, team collaboration, and project management. the aKoma team also provides additional instruction, and guest speakers.
Benefits
Thirty Fellows are selected annually across the four countries for the six month program, each receiving a considerable monthly stipend plus coverage of their high speed internet access, and other expenses as determined by the aKoma team.
Eligibility
Applicants should reside or be available in one of these locations:

Accra, Ghana
Kigali, Rwanda
Nairobi, Kenya
Lagos, Nigeria

Applicants must commit to 8-10 hours every week to participate in Amplify activities. No exceptions will be made. Please do not apply if you can't make this commitment
Be able to show samples of your work, and have a visible presence on social media that displays your work on the web
Selection Process
The Amplify II Fellows will be selected by the aKoma crew. They select Fellows based on their creative pursuits so far, content creation aspirations, alignment with Amplify's vision, and other factors. They are interested in the possible range and impact of the potential Fellow's work, the diversity of their creative work, and the ability to take full advantage of the opportunities presented by Amplify.
There will be two rounds:
The first round will run through July 7, 2017
A final round will run from the July 7 – 14, when we will announce the Amplify II Fellowship recipients
Application
Begin your application by completing the online form
For more information, visit aKoma Fellowship.