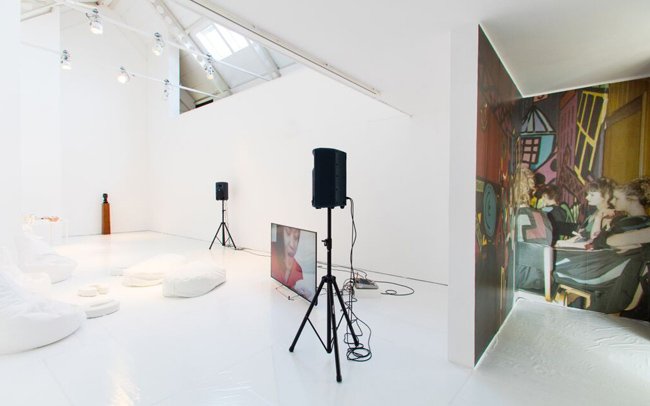 Stanley Picker Fellowships in Design & Fine Art 2017
Deadline: June 19, 2017
The Stanley Picker Gallery at Kingston University is currently seeking to appoint two contemporary practitioners to the Stanley Picker Fellowships in Design & Fine Art 2017. Providing valuable opportunities for artists, designers, students, academics and members of the public to engage in contemporary practice, the Stanley Picker Gallery's broad programme reflects the changing diversity, expansion and convergence of artistic disciplines in the 21st Century. At the heart of the Gallery's activities, the Stanley Picker Fellowship programme supports contemporary practitioners, across art and design disciplines, to research and present a significant body of new work as part of the research culture at the Faculty of Art, Design & Architecture at Kingston University.
Stanley Picker Gallery at Kingston University is a public venue dedicated to the commissioning, production and presentation of innovative new practice across the fields of art, design and architecture. The Gallery generates an onsite, offsite and online programme of fellowships, exhibitions, projects and events that engages audiences within the University and the wider community, encourages the development of research excellence in the arts, and makes a significant contribution to the regional, national and international cultural environments. Supported by the Stanley Picker Trust since its inception in 1997, and forming part of Arts Council England's National Portfolio from 2012, the Stanley Picker Gallery is a principal cultural interface between Kingston University and its wider constituent publics in southwest London and beyond.
Benefit
Each Fellowship provides up to £12,000 and valuable access to the extensive material workshops, technical resources and expertise within the Faculty of Art, Design & Architecture and the wider University departments, to support a practice-based, innovative research project that will result in an exhibition of international standing at the Stanley Picker Gallery.
Eligibility
Open to all ages and nationalities;
Applicants should not be studying on a PhD.
Application Process
Applicants are to complete the online form here before they can receive full application pack
Deadline for Applications: Midday (GMT) June 19, 2017
Interviews: Week commencing July 10, 2017 (date to be confirmed)
For more information, visit Stanley Picker Fellowships in Design & Fine Art.