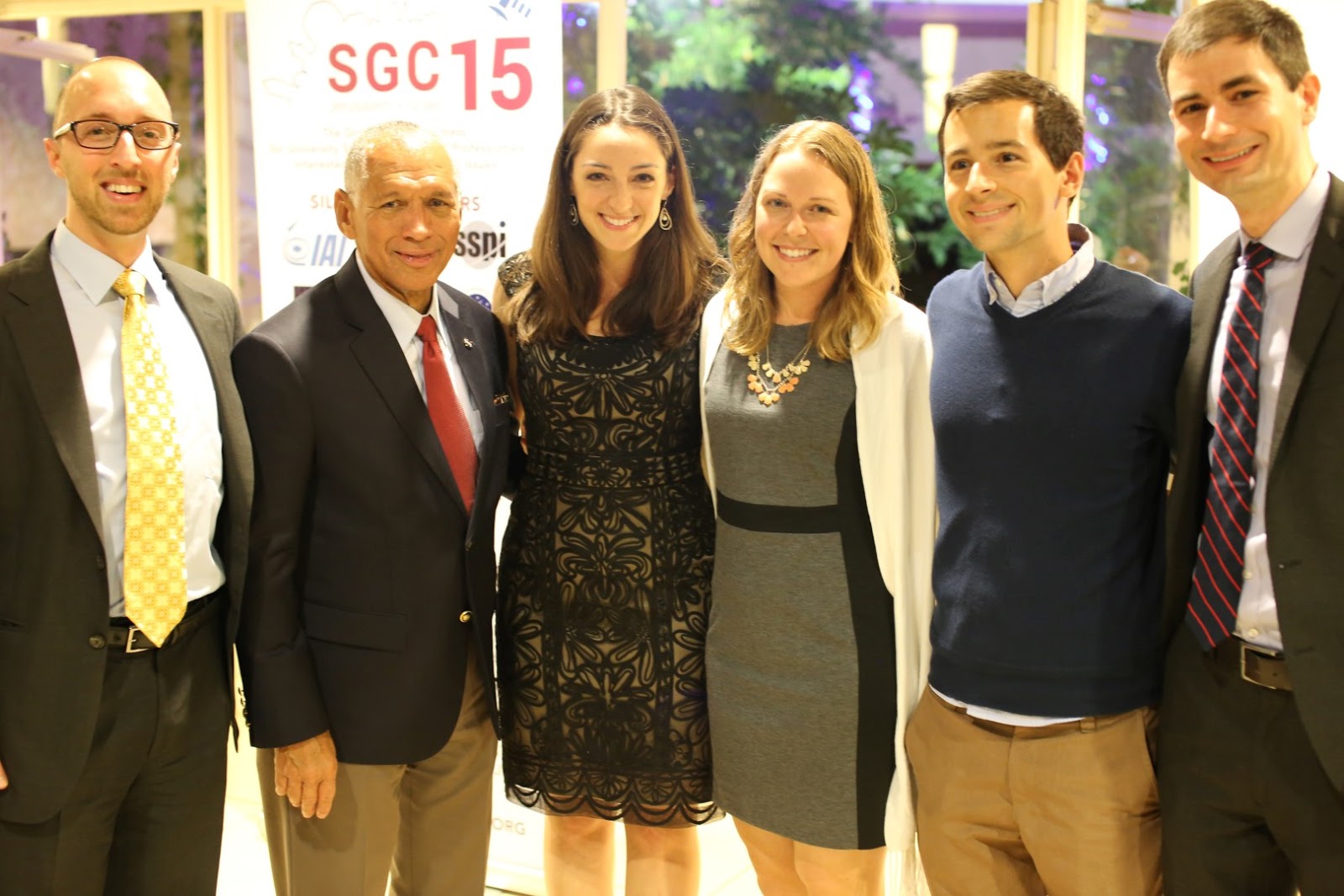 Young ESA – SGAC Diversity Scholarship to Attend SGC & IAC 2017
Deadline: June 15, 2017
Young ESA in cooperation with the Space Generation Advisory Council (SGAC) has organised the Young ESA – SGAC Diversity Scholarship to enable delegates attend the Space Generation Congress 2017. This video/essay competition is a great opportunity for European students and young professionals to share their views on diversity and ESA.
The Space Generation Congress (SGC) is SGAC's annual meeting in support of the United Nations (UN) Programme on Space Applications. Top university students and young professionals with a passion for space will travel from all around the globe to attend three days of the 16th SGC. The 130 delegates will enjoy an inspiring and resourceful engagement with their peers at the congress, held in Adelaide, Australia on September 21 – 23, 2017 prior to the 68th International Astronautical Congress (IAC). Delegates will gain exposure to perspectives on space issues from the world's leading space organisations, including: the International Astronautical Federation (IAF), National Aeronautics and Space Administration (NASA), and the United Nations Committee on the Peaceful Uses of Outer Space (UN COPUOS).
Award
The winner will receive an award of up to 2500 EUR in order to attend the following events:
16th Space Generation Congress (SGC): September 21 – 23, 2017
68th International Astronautical Congress (IAC): September 25 – 29, 2017
The award will include provisions for travel, accommodation, and registration for SGC and IAC.
Eligibility
The scholarship is open for all students and young professionals with a nationality of an ESA Member State or ESA Associate Member State (currently: Austria, Belgium, Czech Republic, Denmark, Estonia, Finland, France, Germany, Greece, Hungary, Ireland, Italy, Luxembourg, Netherlands, Norway, Poland, Portugal, Romania, Spain, Sweden, Switzerland, United Kingdom; Canada and Slovenia).
Participants must be SGAC members 35 years of age or younger by September 25, 2017.
Application Process
Participants are asked to submit a 1 minute (max) video, their CV and a 1000 word (max) essay.
Video: The video must be focused on answering what diversity means for participants (in a single sentence only) and one of the following questions:

How can diversity give ESA a competitive advantage in achieving "Space 4.0 for United Space in Europe"?
What can diversity in space do for society today and in preparation for the future?
Essay: The essay must be on the same topic as the video.
CV: The CV must contain a date of birth and a headshot photo.
The video, CV and essay shall be submitted via the Scholarships Submission Page. You will need to be logged in as an SGAC member to access this page.
The video will be judged on content and message, rather than visuals. Applicants should be visible in the video.
Application Timeline
Entries accepted: Now!
Submission Deadline: June 15, 2017 – 23:59 GMT
Winners announced: June 30, 2017
Space Generation Congress: September 21-23, 2017
International Astronautical Congress: September 25-29, 2017
For more information, visit Young ESA – SGAC Diversity Scholarship.