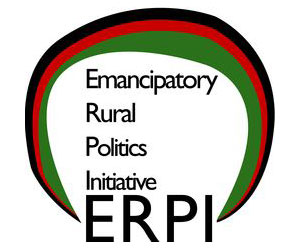 Emancipatory Rural Politics Initiative Small Grants 2017
Deadline: June 30, 2017
The Emancipatory Rural Politics Initiative (ERPI) is starting a Working Paper series, supported by a limited number of small grants, to allow for the writing up of original research. ERPI focuses on social and political processes across rural spaces. They seek to foster a debate about regressive, authoritarian politics as well as alternatives, documenting, analysing and theorising these in order to advance new emancipatory politics that challenge exclusionary, violent and populist visions. ERPI also aims at analysing, sharing, supporting, deepening and scaling up alternatives.
There are 3 core themes for the Initiative:
The current conjuncture: rural roots and consequences;
Resisting, organising and mobilising for an emancipatory rural politics;
Alternatives: understanding, supporting, creating, deepening and scaling up.
ERPI aims to kick-start a wide, informed conversation on the three themes listed above, creating a platform for ongoing debate and action. They seek to engage scholars, activists, practitioners and policymakers from across the world who are both concerned about the current conjuncture, but also hopeful about alternatives.
Grants
A limited number of $2000 small grants available
Eligibility
Open to scholars, activists, practitioners and policymakers from across the world.
Application
Please send a short application, including a one-page abstract, a half-page-word statement on a how you will spend the funds, and a half-page short bio of all proposed authors, including name, background, affiliation and country of residence in one Word format file. Applications should be sent to the email address to [email protected], with the subject line marked ERPI SMALL GRANT APPLICATION.
Key Dates
June 30: Deadline for applications for small grants
January 2018: Deadline for the Final papers
Emancipatory Rural Politics Initiative international conference will be in March/April 2018, The Hague, Netherlands.
For more information, visit ERPI Small Grants.