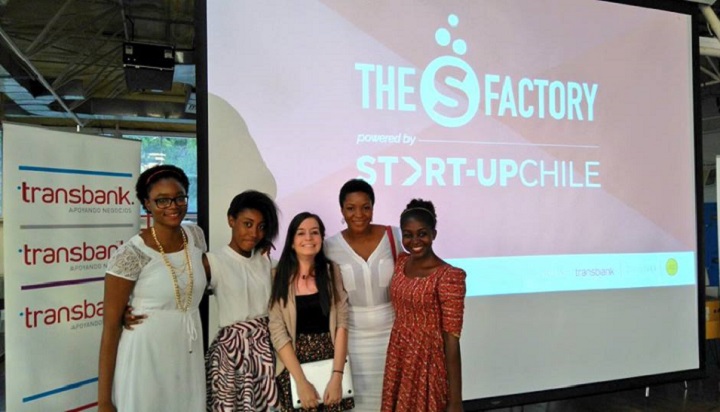 Start-UpChile S Factory Pre-acceleration Program 2017
Deadline: June 27, 2017
Applications are ongoing for the Start-UpChile S Factory Pre-acceleration Program 2017. The S Factory, a program for female founders, will have a new generation of global entrepreneurs. Start-upChile is looking for projects that are technology related with potential for high impact. This is your chance to join them for a 4 months experience to learn vital skills for a strong start in the world of entrepreneurship.
Startups from 11 countries will be part of the new generation of women-led startups. 31 projects in idea phase and with less than 6 months of development will be chosen to be part of The S Factory between 165 postulants. Each of these entrepreneurs will be awarded 10 million pesos and a one year working Visa and will be part of a pre-acceleration  process and mentoring to develop their ideas and begin their path to become technological entrepreneurs.
Benefits
Startup Training: This 4 months program hosts workshops and training from experienced entrepreneurs and mentors;
Equity Free Funding: $10.000.000 CLP (around $15,000 USD) funding to help you to get off the ground. This funding is equity free, meaning they don't take a cut of the company;
4 Months Experience: To turn your ideas into a viable business. Startups may validate their idea, build an MVP and get ready for the next level of investment. It is perfect to turn an idea into a reality.
Eligibility
At least one of the founders must be a woman;
All participants must be over 18 years of age;
Founders with just an idea and the right team to execute it are suitable to apply, as well as teams that have already built a a basic version of a prototype. They are seeking early stage projects to support which are still in their first 6 months.
The female founder must be 100% dedicated to the project. This means she cannot be employed in another company or studying while participating in the program. She must also be willing to relocate to Santiago, Chile for the entire 12 weeks program.
Application
To apply you will need to submit an application using the online platform. The application includes questions about leadership, the team and your motivations. In addition, you will need to submit the following:
Recommendation Letter: Organizers want to hear from someone that believes in your project and is confident in your team. This may be an industry professional, a fellow entrepreneur or a former boss. Add their contact to your application and allow enough time for them to respond within the application deadlines.
Video Pitch: Provide a 2 minute video of yourself along with your team explaining what problem you will be solving, the solution, and what makes you the right team to build this startup. Your enthusiasm is equally as important as the production quality.
Timeline
June 13, 2017: Application Opens
June 27, 2017: Application closes
July 14, 2017: Results released
September 4, 2017: Program Starts
For more information, visit S Factory Acceleration Program.