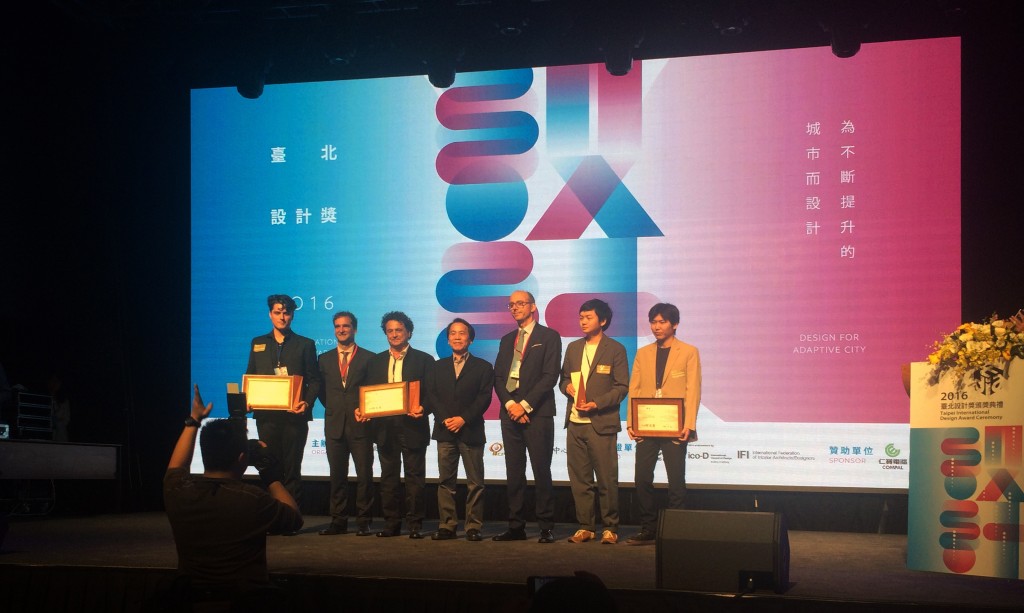 Apply for the Taipei International Design Award 2017
Deadline: July 28, 2017
Taipei International Design Award is now receiving submissions from designers across the globe. This year sees the 10th anniversary of the Taipei International Design Award, inviting works for four major categories, three of them repeated from previous years: Industrial Design, Visual Communication Design, Public Space Design, plus one new category: Social Design, in hopes that designers will work under the premise of creating public interests and applying design thinking, given limited resources, to shed light on social issues pending urgent improvement, with design approaches at the core to solve problems inevitably confronting the people, society or city, while exercising the impact of design.
Categories
Industrial Design: Industrial design refers to design works that can be mass-produced, including general and digital application, transportation tools, equipment and instruments, daily utilities and household goods, IT and home appliances, etc;
Visual Communication Design: Visual communication includes designs of digital graphic creations, identity, posters, packaging and printing (including digital printing) etc;
Public Space Design: Open space provided for public use, government buildings and certain private establishments;
Social Design
Eligibility
Everyone around the world are welcomed to participate individually or as a group (each group is limited to five members) with one member as main correspondent;
Entries must be original creations of contestants, and completed after June 30, 2015.
Application
All registration must be performed online.
Participants should proceed to the official website: http://www.taipeidaward.taipei/ to obtain a personal account. After registration completed, the system will automatically send a " Account Confirmation Notice" via applicant's email account. Please provide a frequently used email address to ensure efficient message delivering. Event organizer will deliver competition information via this specific email address.
Once the participant successfully receives his/her account name, he/she can log in and upload documents of design works before the registration due date. Uploaded documents shall be in the format of jpg, png, or bmp. Document size is no larger than 1190 pixels (wide) X 840 pixels (height). Please be noted that do not reveal designer's name or other marks which might influence judge's decision. Any Irregularities may cause a disqualification.
The registration is considered complete once sketches and design concept description are uploaded and Declaration of Intellectual Property Right is agreed. The system will automatically send a " notice of successful registration" to the registrant's email account.
For more information, visit Taipei International Design Award.