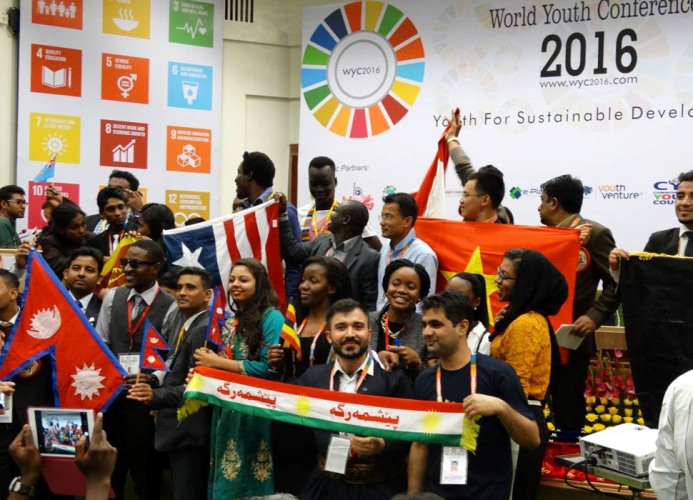 World Youth Conference in Belize 2017 (Partially Funded)
Deadline: July 31, 2017
The World Youth Conference 2017 aims to bring the voice of youth into a transnational deliberation on how to make the post-2015 development agenda a reality. The Conference will convene national, regional and international youth leaders under the theme: "Globally running to 2030, Becoming Sustainably Strong" from November 6 – 9, 2017 at the Ramada Princess Hotel in Belize. The conference will involve at least four days of panels, roundtable discussions, professional development workshop and musical or cultural presentations on various community, national, global and international issues on youth and sustainable development. All sessions are focused on various community, national, global, and international issues on youth and sustainable development. It will also invite other special guests, including global youth representatives for participation and presentation at panel and roundtable discussions. The Conference is expected to close with a plenary workshop to discuss and finalize an official declaration.
The Conference is a timely response stemming from dialogue out of the global and international commitments that have been made, such as the:
The World Youth Conference 2016 – New Delhi India
CHOGM Youth Forum 2015 – St. Paul's Bay Malta
9

th

 UNESCO Youth Forum 2015 – Paris France
World Youth Conference 2014 – Sri Lanka
Cost
The conference covers ground transport, accomodation, conference material and food for the conference days. However, participants will be required to self-fund airfare to and from host country, Belize.
Eligibility
Open to youth leaders and members of youth organizations; youth development workers; academic researchers; representatives from Ministries and Departments of Youth Affairs, and international and global organizations.
Application
Complete the online application form. Check out the FAQ to find the answers to common questions.
For more information, visit World Youth Conference.