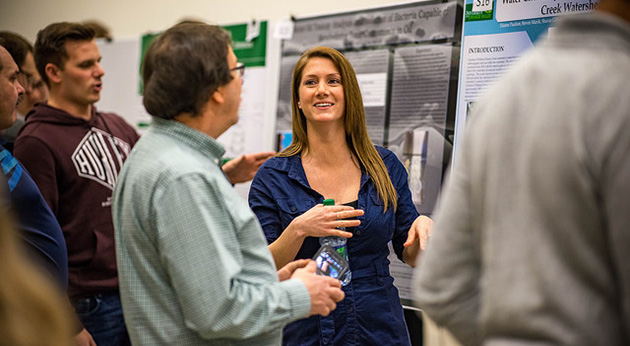 AWMS Postgraduate Student Research Award 2017
Deadline: August 31, 2017
The AWMS will offer an award for Masters and PhD students to undertake research in wildlife management (including pest management, biodiversity assessment, conservation planning, and threatened species recovery). The award will be granted to a student who is registered at an Australasian University, and the funds provided can be used to support any aspect of applied research including travel. The Australasian Wildlife Management Society (AWMS) Committee decided during 2014 that the Society should facilitate postgraduate student (Masters and PhD) research associated with the scientific management of wildlife. The Committee recognised that funding postgraduate research could help to attract and maintain young, enthusiastic members to the Society, facilitate valuable research, and provide an opportunity that could help the student transition into a professional role following graduation.
The Postgraduate Student Research Award would be structured to ensure that the student's research is shared with the broader AWMS membership. The student would be required to provide a short report to the AWMS Committee and two articles for the AWMS newsletter. The first article will outline the student's research proposal and how the funds will be used and is to be published in the newsletter that immediately follows the student receiving the award. The second article will present the results of the research once the project has been completed.
Award
Up to a maximum of $2000 consisting of:
Research costs to a maximum of $2000; and
An award certificate from AWMS.
Eligibility
To be considered for this program, the applicant must:
Be a Masters or PhD student enrolled in a Australasian (Australasia includes Australia, New Zealand, Papua/New Guinea and the neighbouring islands in the Pacific Ocean) university; who is conducting research that relates to wildlife management;
Have been a financial member of AWMS for at least one year at the time the application for the award is submitted;
Agree to submit a 1000 word summary report of their research project to the AWMS Committee within one month of the completion of their research project;
Agree to report on their research proposal in the AWMS newsletters following receiving the award, and their results following the completion of the project.
Application
Applicants must submit the following documentation via the online application form:
AWMS Postgraduate Award Declaration (signed and dated by the student applicant, their supervisor and the Head of their Faculty/School).
A two-page summary (in 12 point font) outlining the research proposal, how the funds will be used, and the relevance of the research to wildlife management.
Please ensure you scan your completed declaration form along with your two-page summary into one document before beginning your online application.
For more information, visit AWMS Student Research Award.