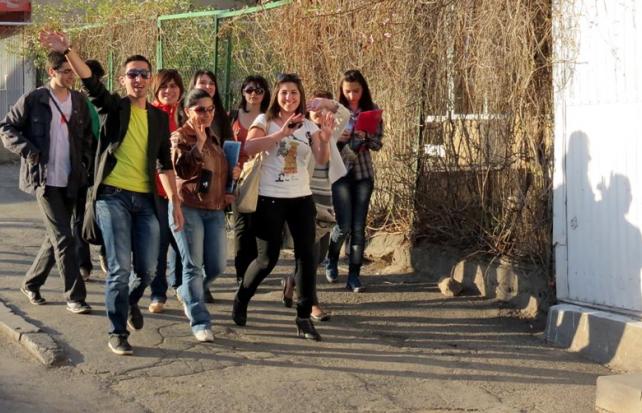 U.S. Embassy Armenia Democracy Commission Small Grants Competition 2017
Deadline: July 24 , 2017
The United States Embassy in Armenia is pleased to announce the second round of the Democracy Commission Small Grants program competition for fiscal year 2017. The grant supports projects that have a direct relevance to the development of democratic institutions and sufficiently specific about the impact of the proposed activities on the democratic development of Armenia. Grants should be used to carry out specific, concrete projects. These projects should further the long-term goals of the organization. Project proposals should describe specific objectives, outcomes and intended audience, and should include a beginning and ending date of the project, which should not exceed twelve months. The Embassy encourages cooperative projects between partnering NGOs.
Focus Areas
Special consideration will be given to proposals that focus on one or more of the following:
Enhancing cooperation among the media, civil society, and the general public to eliminate different forms of corruption;
Promoting independent, diverse and pluralistic media development in Armenia, including investigative journalism;
Promoting the importance of entrepreneurship and boost entrepreneurial skills.
Grants
The award floor is $5,000 and the award ceiling is $24,000.
Eligibility
Open to non-governmental, non-for-profit organizations (NGOs) and independent media outlets in Armenia;
Grants may not be used for partisan political activities.
Application
Program related documents are available for downloading here. All applications must be written in English and should be delivered to U.S. Embassy (1 American Avenue, Yerevan) or e-mailed to [email protected] by July 24, 2017, 18:00 PM.
For more information, visit U.S. Embassy Armenia Democracy Commission Small Grants Program Competition.