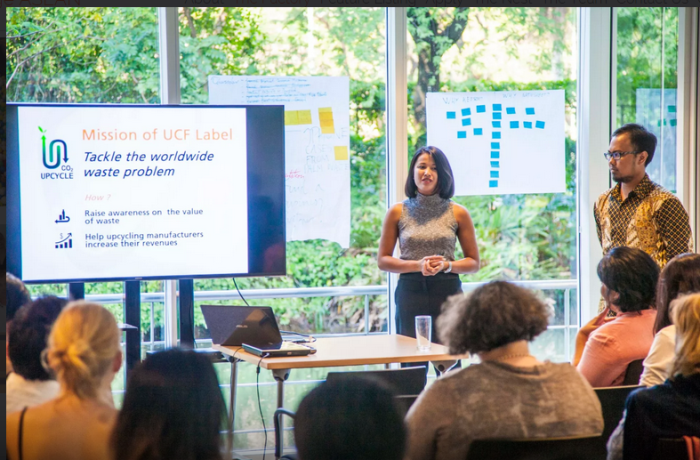 Orange ASEAN Factory Program 2017 in Jakarta
Deadline: August 1, 2017
Join as one of the 30 Dutch and ASEAN young professionals, students and entrepreneurs in Jakarta for the Orange ASEAN Factory. Orange Factory is an intense 3 week workshop for talented young professionals, entrepreneurs and (master) students from the Netherlands and Southeast Asia designing innovative solutions for sustainability challenges in the region. Supported by consultants, academics and field experts, 20-30 participants work together in dedicated teams developing business cases for real-life issues. Yearly, several Factories are organized at different locations in the region.
With more and more people settling down in cities, urban sustainability requires us to take a closer look at the relationship of cities with their surroundings. This implies that we need to think about the reduction of the use of non-renewable resources, plan the possibilities for handling waste, create a healthy living environment and support stronger social structures while meeting our economic needs in cities that are becoming more high tech and 'smart'.
Benefits
Get intensive support from sustainability professionals and connect to renowned universities, companies, NGOs and government institutes;
Work together in dedicated teams to develop concrete business cases and strategies on reducing resources and waste, on setting up sustainable supply chains or on introducing sustainable products and services in the region;
Present the results in front of your clients and other stakeholders.
Cost
No fee nor allowance, only your own lodging & travel costs;
For ASEAN participants in all editions (excluding participants from the hosting country), limited funds are available for lodging and flight expenses. Only during Singapore editions, Dutch participants may apply for financial aid to cover lodging expenses. Please make organizers aware in your application whether you want to apply for this small financial contribution. Participants receive more information on the financial aid application process after acceptance.
Eligibility
Young professionals and students from the Netherlands and ASEAN;
Organizers aim to have an international group (20 ASEAN, 10 Dutch) including people experienced in design, environmental sciences, engineering, business (studies), social sciences and more.
Application
Interested? Send a motivation letter, CV (and if a student a list of your university grades) to: [email protected]

First Round: Selection is based on your motivation letter, CV and a list of your university grades
Second Round: Skype Interview: 25 min. interview + 20 min. case study (you will be expected to solve a case, it is important to explain HOW you get your solution NOT WHAT the solution is)
For more information, visit Orange ASEAN Factory.