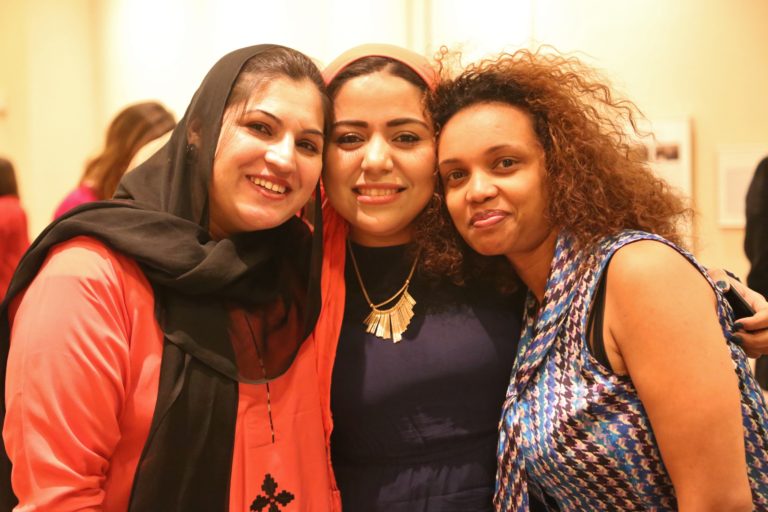 NED Reagan-Fascell Democracy Fellowship 2018/19 (Funded)
Deadline: October 15, 2017
Applications are open for the NED Reagan-Fascell Democracy Fellowship 2017. Named in honor of NED's principal founders, former president Ronald Reagan and the late congressman Dante Fascell (D-Fl.), the Reagan-Fascell Democracy Fellows Program is a federally funded, international exchange program that offers practitioners, scholars, and journalists from around the world the opportunity to spend five months in residence at the National Endowment for Democracy (NED), in Washington, D.C., in order to undertake independent research on democracy in a particular country or region.
Located within NED's International Forum for Democratic Studies, the program provides a rich intellectual setting for educational exchange and professional development. While in residence, fellows reflect on their experiences; engage with counterparts; conduct research and writing; consider best practices and lessons learned; and develop professional relationships within a global network of democracy advocates.
Fellowship Tracks
The Practitioner Track: The Reagan-Fascell program was established with the primary purpose of supporting democracy activists, human rights advocates, journalists, and others who work on the frontlines of building democracy in emerging and aspiring democracies. The program provides practitioners with a needed break from their daily routine so that they may reflect on their work, exchange ideas and experiences with counterparts in the United States, and reevaluate techniques for building democracy in their country of origin. Practitioner fellowships are typically five months in duration and culminate in a report, short article, op-ed, handbook, or another product, as well as a formal presentation of the fellow's analysis and ideas.
The Scholarly Track: In recognition of the importance of intellectual contributions to the theory and practice of democracy, the Reagan-Fascell program offers a scholarly track for scholars, professors, and established writers. Applicants for this track may be scholars from emerging and aspiring democracies or accomplished scholars from the United States and other established democracies. Fellowships on the scholarly track are typically five months in duration. Scholars make at least one public presentation of their work and complete a substantial piece of writing (typically an article or book) for publication.
Eligibility
While the two tracks share many common elements, they have different eligibility requirements and distinct goals, activities, and products associated with them.
Requirements for All Applicants
Citizens of any country may apply;
Proficiency in the English language;
Topics focusing on the political, social, economic, legal, or cultural aspects of democratic development;
Availability to be in residence at the International Forum for Democratic Studies in Washington, D.C., during the year for which candidates are applying for a fellowship.
Application
The Reagan-Fascell Program is now accepting fellowship applications for Fall 2018 (October 1, 2018 – February 28, 2019) and Spring 2019 (March 1 – July 31, 2019). The deadline for submitting an application is October 15, 2017.
There are five steps to the online application process. Please click on each of the links below for an explanation of each step:
The Online Application System will allow you to begin working on an application, save your progress, and return at a later time to complete the remaining application components. You are advised to save your work at all times.
For more information, visit NED Reagan-Fascell Democracy Fellowship.