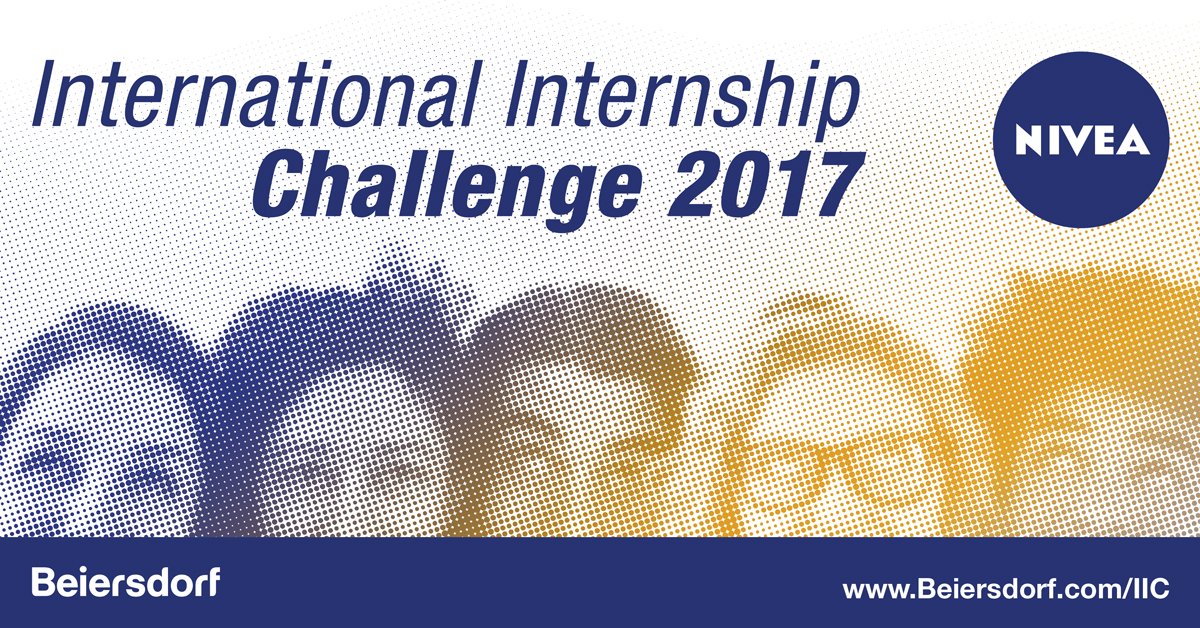 Beiersdorf International Internship Challenge 2017
Deadline: July 15, 2017
Once a year, Beiersdorf hosts an International Internship Challenge at their Corporate Headquarters in Hamburg, Germany. They invite 32 top international students to compete for four fully-funded international internships. Are you up for the challenge?
During your two-day visit you'll not only find out how Beiersdorf comes up with innovative skincare products and strong brands like NIVEA, Eucerin and Hansaplast but you will also witness the interaction between different departments such as research and development, marketing, finance and supply chain management. You'll be introduced to employees from a wide variety of disciplines and work jointly with other applicants on FMCG case studies in their skincare segment. You will be able to show Beiersdorf your abilities across a variety of activities in the 2-day-event.
Benefits
The four strongest applicants will win a fully-funded international internship at one of Beiersdorf's 150 subsidiaries across the globe or at their Corporate Headquarters in Germany. They'll decide jointly with the winners where to go. Just imagine, you could spend three months in 2018 with the marketing department in Bangkok, at their production site in Chile or with the controlling team in the USA.
Eligibility
You are eligible if
In your planned internship period (end of 2017/2018) you are enrolled in a university program in business administration/engineering, or you already hold a Bachelor's degree and are about to start your Master's (gap year);
You have a focus on one of these areas: marketing/sales, digital marketing/e-commerce, finance/controlling, or supply chain management;
You have gained work experience through internships;
You feel at ease in an international environment and have the courage to step off the beaten track;
You have strong teamwork/communication skills and can work independently, with a high level of dedication;
You have excellent analytical skills and no trouble to communicate fluently in English.
Application
Apart from your CV and relevant documents (last transcript of records/internship certificates), Beiersdorf wants to see how motivated you are. Let them know why you are the perfect candidate to win an internship abroad;
In the next step, they'll invite you to take an online test including verbal, logical and numerical reasoning tasks;
They'll invite the best candidates to submit a pre-recorded video interview. It's super easy: They'll send you a link to a video portal where you'll find several questions. You'll have a week to answer them;
If you're selected for the International Internship Challenge they'll invite you to their Corporate Headquarters in Hamburg. Naturally, they'll cover your travel and accommodation costs. This is a great opportunity to get to know Beiersdorf and the beautiful city of Hamburg.
For more information, visit Beiersdorf International Internship Challenge.